One of the activities that I did not list on our Summer Bucket List was reading. Now, this isn't because I don't plan to read or have the kids read. Quite the contrary. I have decided that I will require two hours of mandatory reading/quiet time here at home – one in the morning and another in the late afternoon. The older kids will read on their own in the morning, while the younger kids and I read together, do puzzles, and practice writing. I plan to read aloud to everyone in the afternoon.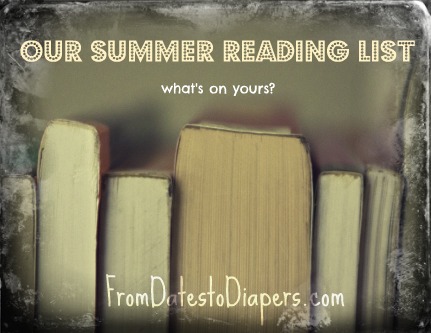 I want to introduce my kids to some of my favorite classics. All of these are books I read over and over again as a child – with the exception of The Hunger Games – and I'm excited to now read them to my own children. Here is what we will be reading this summer:
The folks over at the sustainable online book store, Better World Books, put together the list of the top 10 book series of all time. Guess what? All four series we plan to read, together and alone, are on their list! Are you wondering what other series are on their list? Here ya go:
The Sherlock Holmes series by Arthur Conan Doyle
Stephen King's The Dark Tower series
The Tomorrow series by John Marsden
Lord of the Rings trilogy by J. R. R. Tolkien
Diana Gabaldon's Outlander Series
Harry Potter series by J. K. Rowling
What do you think?  Are there any books that you think should have a spot on the list?
Save a little bit when you're buying books off your kid's summer reading list, and buy something for yourself.  Better World Books is reducing the price on a huge selection of books.  You can get 20% off 3 or more used books – just go to BetterWorldBooks.com and use the code STARTSUMMER12.