I remember, as a little girl on Thanksgiving, sitting at a very long table with aunts, uncles, cousins, and my own siblings and parents, for Thanksgiving dinner. We would give thanks to the Lord for His blessings as we went around the table mentioning things for which we were most thankful…
Recently I received a beautiful handwoven basket from Everywhere Society on behalf of Rwanda Path to Peace. I love it. Hand woven to perfection. A unique work of art. (It reminds me of the baskets Ray and I purchased in Zambia many years ago.)
This unique handcrafted piece has added a lovely touch to our Thanksgiving decorations and brought back many memories of giving thanks with my grandparents and extended family, many years ago. We have used our basket to collect a symbol all of the things for which we are thankful. Family. Friends. God's provisions. All are marked on a leaf-shaped piece of paper and collected in our one-of-a-kind woven treasure.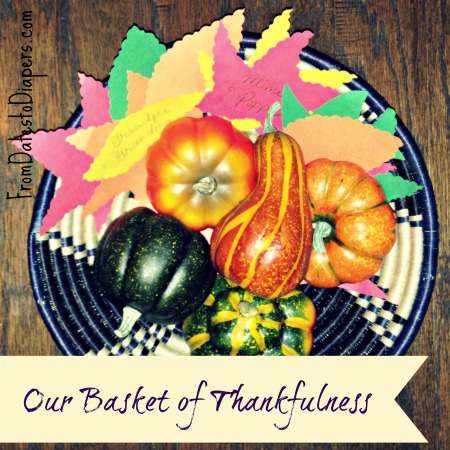 All of the baskets available at Macy's are made with naturally dyed sisal, sewed over sweetgrass to create a distinct pattern. The baskets can be used as centerpieces, fruit baskets, as a Thanksgiving cornucopia, or even as a catch-all. We even have several hung on the wall as art!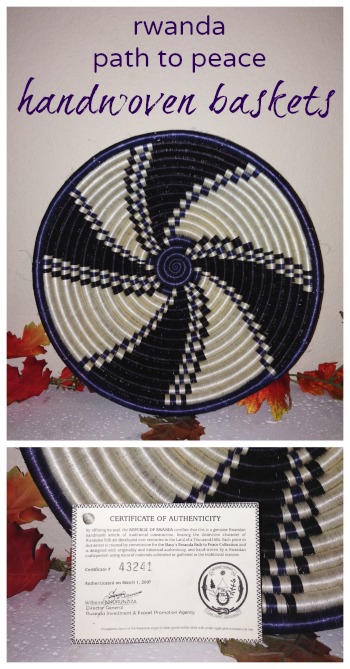 Disclosure: I am a member of the Everywhere Society. They provided me with this Rwanda Path to Peace basket for review. All thoughts and opinions are mine.