As a self proclaimed "Type A Neat-Freak"; nothing quite gets Andrea's blood pumping like a new cleaning product. While others may spend their time in the shoe or makeup isles of Walmart, she can be found in the cleaning section. Sniff, spray, smell, repeat. She could spend hours in search of the next great product that will make her home feel, look, and smell just the way she wants it to. Although she's had great success with a variety of kitchen and bathroom products, Andrea was at a loss as to what I should do with all the hardwood she and her husband just had put in their new home.
Enter the O Cedar O-Duster Robotic Floor Cleaner!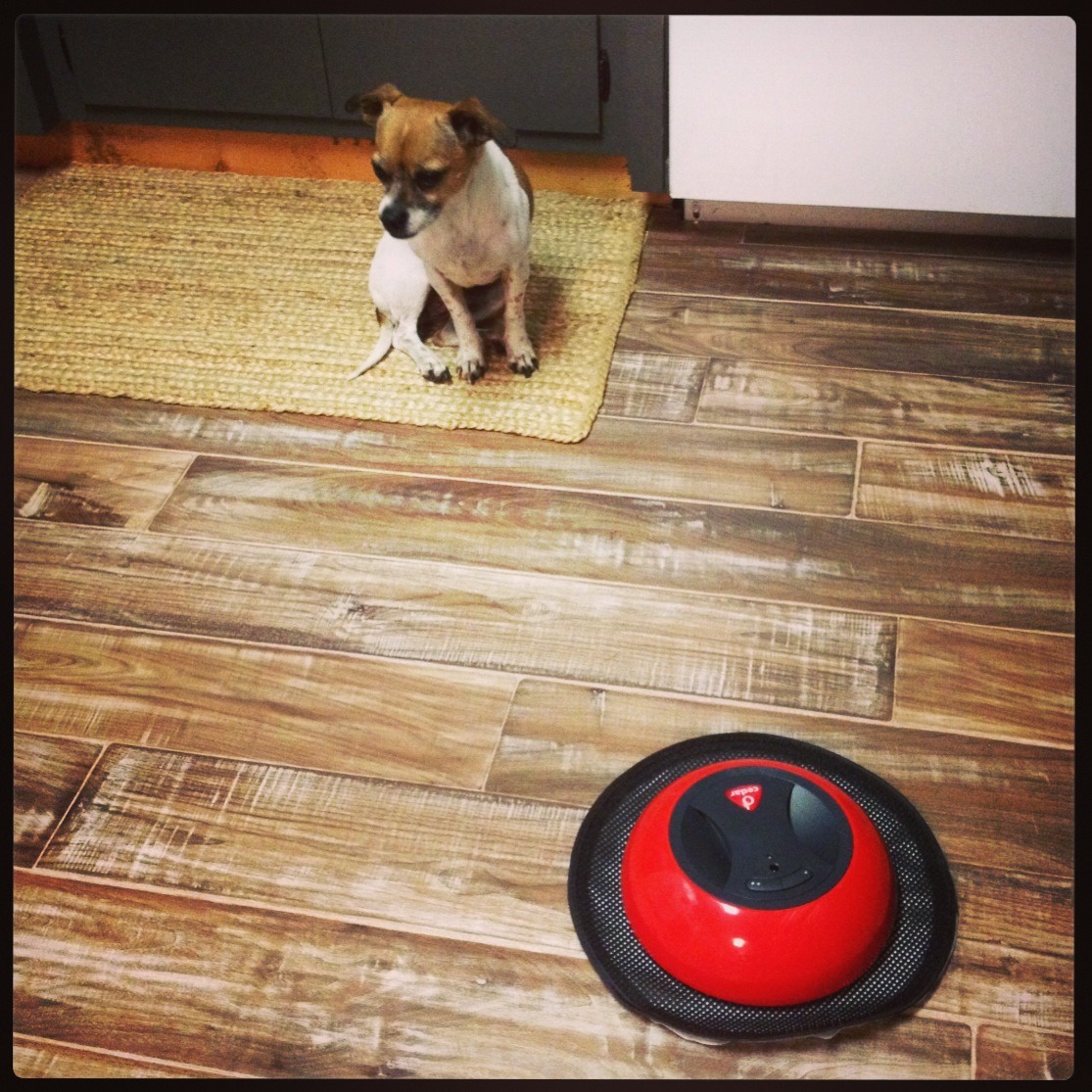 Let's see what Andrea has to say about her new "helper"…
This affordable little life-saver uses electrostatic cleaning cloths that easily attach to its flexible velcro base. For a quick, pre-guest cleanup; the short, thirty minute program is ideal. And for the bigger jobs there is the longer, 120 minute option. That is 120 minutes where I'm not the one cleaning! I was surprised at how quiet the O-Duster was. While it was definitely audible, it was not louder than your standard dishwasher (a bonus if you want to put your feet up and watch TV while someone, I mean, someTHING is cleaning for you!).

The little guy (yes, ours is a boy) was also able to easily navigate his way through all three wood floored rooms of our home without any problem. The auto navigation feature ensures that little Dusty (yes, I just named him) will never get stuck under a chair or in a corner…. nobody puts Dusty in a corner! The best part? When Dusty is done you just remove the cleaning cloth and toss it in the garbage… he's low maintenance like that.

If you can't tell by now, I'm a fan. The O-Duster does what any good cleaning product should do. It makes your life a little easier so you can spend time on the things that really matter….like watching the Real Housewives reunion special.
You can find the O-Duster at Walmart for about $40. Worth every penny, if you were to ask Andrea!
As a participant in the Walmart Moms Program, I've received product samples and compensation for my time and efforts in creating this post. All thoughts and opinions are my own.