… and in with the new!
Today, as part of the Frigidaire Test Drive Team, I finally received the last of our new Frigidaire appliances – the dishwasher!
We've had our new refrigerator, washer and dryer, microwave and range for some time now. In fact, they were all delivered and installed the day I rushed Ethan to the hospital after his seizure/fainting episode. Some good friends came to the rescue and not only watched my kiddos that afternoon, but also oversaw the whole process with Airport Appliance. Al and Mindy even cleaned the filth out from under each of our old appliances, before the new ones were placed in their new homes.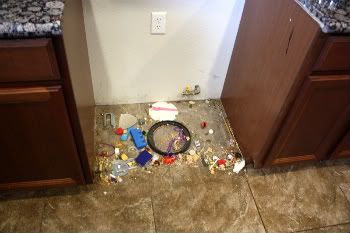 I am loving my new appliances, especially my bright and shiny washer and dryer! Trust me, they feel the love… with constant attention, adoring fans, and even the twins spending time with them, our washer and dryer are feeling right at home, no doubt.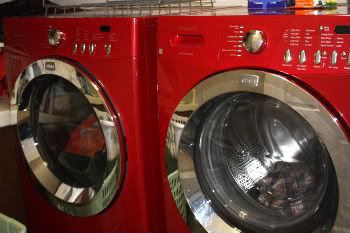 Now, of course, the other newbies are getting plenty of attention, too. Many a guest has taken an extra moment to look over these fancy schmancies. Personally, I think they look quite nice in my kitchen!

Thanks again to Frigidaire for allowing me to give these babies a test run!