I love playing with my makeup, but I don't often wear a whole lot. Most days, if I leave the house, I wear a BB Cream, some mascara, and a bit of lip gloss. It's on special occasions – date nights and holidays – that I play it up a bit.
For New Year's Eve, I wanted to do something a bit more dramatic than is typical for me, so I began playing with some looks a few days before the big night. I found some great cosmetics at Walmart that are new to me – the Flower Beauty line. I picked up a foundation stick, some eyeliner, new 3 in 1 mascara, and an eyeshadow palette.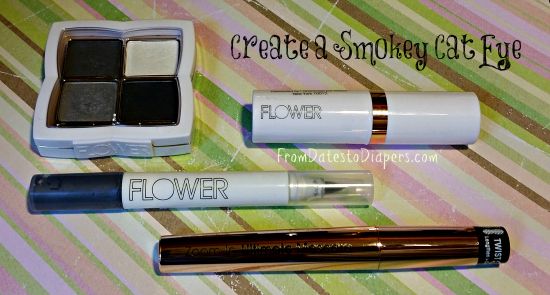 My goal was to try to perfect a smokey cat eye, without appearing to have two black eyes. Before now I haven't been too successful, but I think I managed to do okay this time. Hopefully I can recreate this look for New Year's Eve!
First, I used the lightest eyeshadow in my palette over my whole eyelid, focusing under my eyebrow and in my inner eyelid.
Next, I used the card under the eye trick to get my cat eye angle just right, and I lined my bottom lash line, using the Eye Marker for both.
Then, I used the darkest shadow along the cat eye line, as well as a bit in the outer crease, blending towards the middle of my lid with the medium hues.
Last, I applied my mascara and touched up the inner corner with the light shadow, making my eye pop.
I completed my look with some new gloss I picked up while doing my Christmas shopping.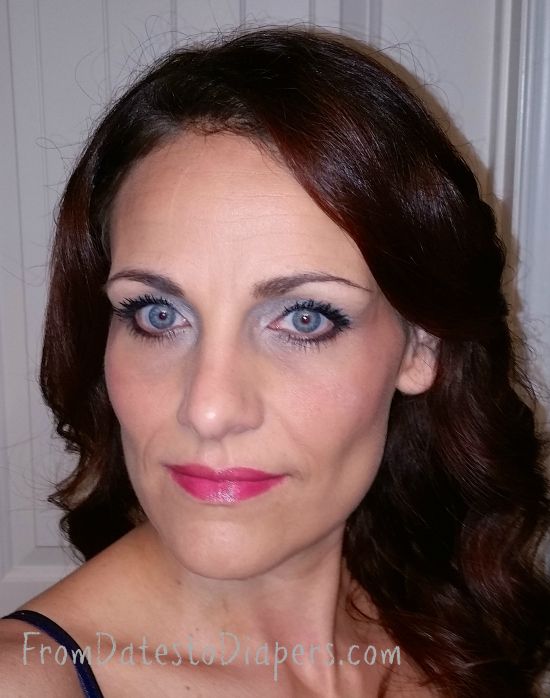 I am very pleased with the look and hope to recreate again even beyond New Year's Eve!
As a participant in the Walmart Moms Program, I've received compensation for my time and efforts in creating this post. All thoughts and opinions are my own.