Christine is married to her best friend, Ray, and together they have seven very active children, ages 7 to 17. She's a busy mama, spending most of her days running after her tribe in the Austin, TX area. She is the proud owner and author of the Parenting Blog, From Dates to Diapers, where she shares about life with little ones, offers advice and encouragement, and writes her thoughts and opinions on some of the greatest products on the market – those that make family life FUN – with a special affinity to share the best haircare products on the market.
In addition to being a wife, mom, teacher, laundry-hater, dish-washer, and boogie-wiper, Christine loves to connect with other moms in various social media spaces. She also enjoys building relationships with companies and brands on a daily basis. Christine was tapped as one of Nielsen's Top 50 Power Moms in 2010, was a Johnson's Baby Ambassador for several years, is one of the Walmart Moms, and loves to work with more of her favorite brands and companies. (Check out In the Limelight.)
You can find Christine on Twitter, Facebook, Instagram, Pinterest, in various other online social communities, as well as attending and speaking at conferences online and around the country.
Get in touch with Christine by email at christine@fromdatestodiapers.com, or through her Contact Form.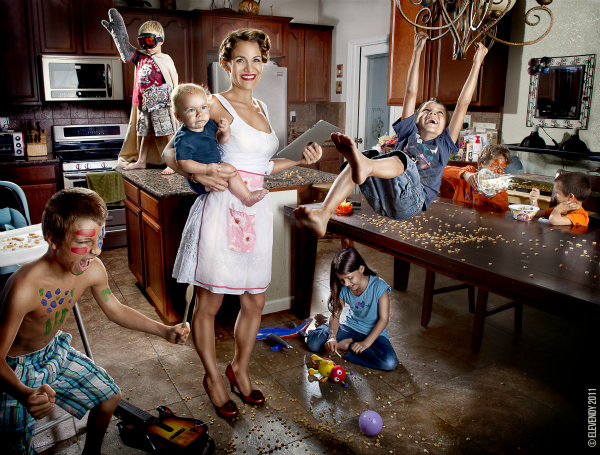 I am going to attempt to appease some curiosity about our family by listing here the most frequently asked questions posed to us by friends, and strangers, alike. If you have one for us, feel free to ask. We just may include our answer here!
How did you and Ray meet?
Ray and I met at an American Christian History and Government seminar in the summer of 1995 – I had just graduated from high school and he had completed his freshman year at UCLA. Neither one of us really planned to be at the seminar that year, but God had a different idea. At the end of the 4 day conference we exchanged addresses and promised to write to each other. I had met many good friends at similar events and was excited to have a new pal.
During a year and a half of corresponding, only through snail mail and an occasional phone call, we became good friends. He came to visit me and my family just before Christmas, in 1996, and we began our courtship soon after. I married my best friend in the summer of 1999.
Did you plan to have a lot of children?
Before we got married, Ray and I discussed how many children we thought we wanted to have, like we could somehow control it. I said I wanted six. Ray said two. We settled on four. We started with a bang – twins. We now have SEVEN.
All seven of them are yours? Even the blondies?
Yes, all seven children are ours. Even Ben and Timmy – our blondies.
You birthed them all?
I did. I birthed them all.
You know how this happens, right?
Uh, yeah, and we like it!
Are you going to have more?
Perhaps one day we will adopt, but we feel like we are done birthing children.
How do you do it?
I do what I need to do, while constantly reciting my favorite verse from Philippians – "I can do all things through Christ who gives me strength." Ultimately it boils down to trusting God. Trusting Him to give me the strength I need, each day, to do what He has called me to do. And, really it's when I try to do it on my own that it becomes overwhelming.
With all of these children you must be either Catholic or Mormon. Which is it?
Well, are Bible believing, born-again Christians. We believe Jesus is the only way to the Father, and that you must believe in Him to have eternal life. We live for Him and because of Him.
But, you don't seem very religious…
For us it's not so much about "religion" as it is about relationship. We live daily with the knowledge that without Jesus Christ we are nothing. He is our rock and our fortress. Staying in communion with Him is that which we strive.
Why did you decide to move to Texas?
God began preparing our hearts to move to Texas several years ago. At first, we thought Dallas would be our home, but Austin most appealed to us, mainly due to the fact that it is most similar to the area in which we previously lived. Austin is booming with family activities, fabulous nightlife, and is just plain better for Ray's business. Even after two years, we have fun exploring our new home!
How do you find time to blog?
Blogging has become somewhat of an outlet for me… a way to stay connected to the world outside of mommyhood, so to speak. Writing is something I have always loved to do and I now have six of the best subjects about which to write. I've been very blessed to have had what began as a hobby turn into a thriving business.
As some busy moms make time for scrapbooking or knitting, I make time for blogging because it's something I have always enjoyed. Besides, I can do it with my kids screaming and playing in the background and no one is any the wiser!