Everyone here in the Young household will agree that Monkey Bread is definitely listed in the "best baked creation ever" category. Made as a special treat, mostly around the holidays, a batch of this gooey goodness is sure to elicit squeals of delight from all.
And, with the directions right on the package of Pillsbury biscuits, there's no searching for the recipe. Making Monkey Bread is a fun and easy way to get the kiddos in the kitchen.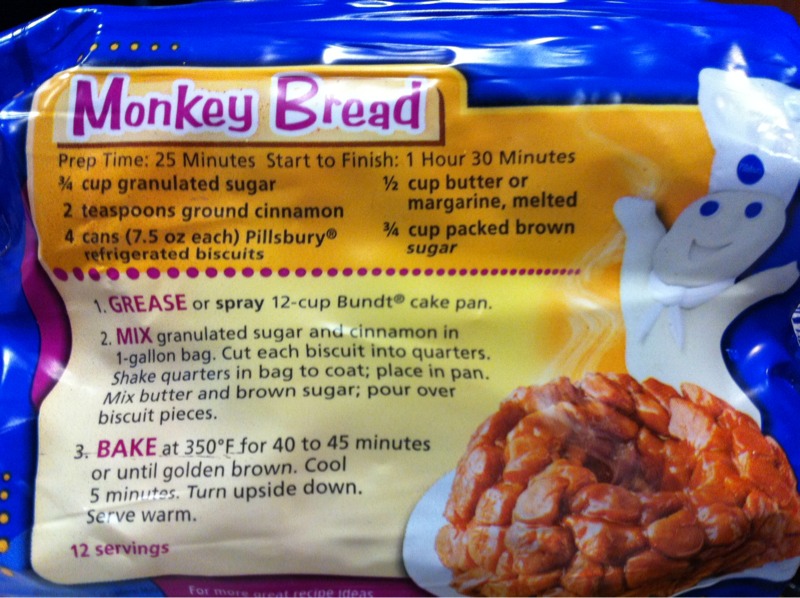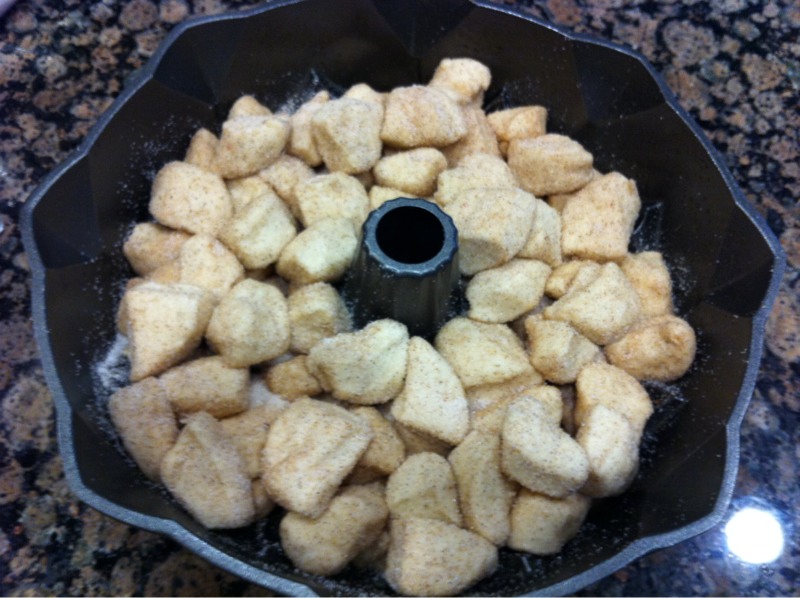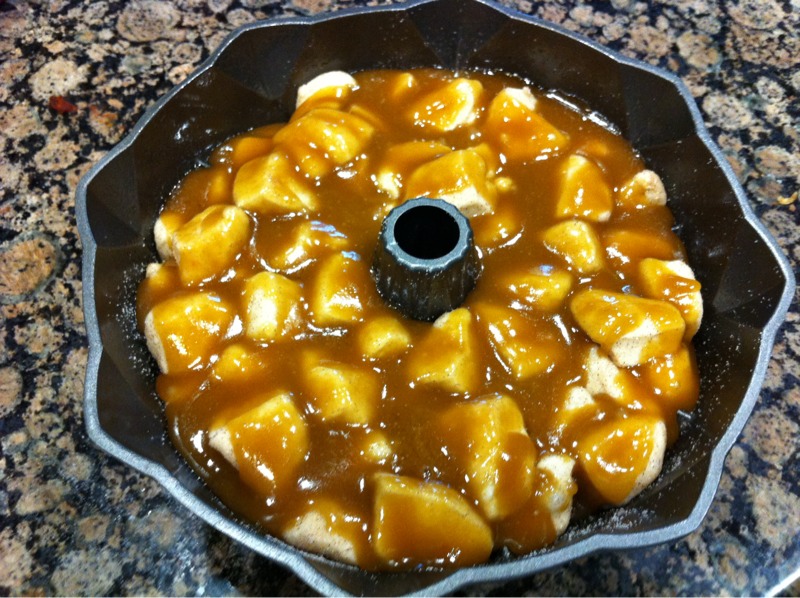 The only problem? You can't leave the Monkey bread to cool on the counter unattended without expecting to return to find it devoured!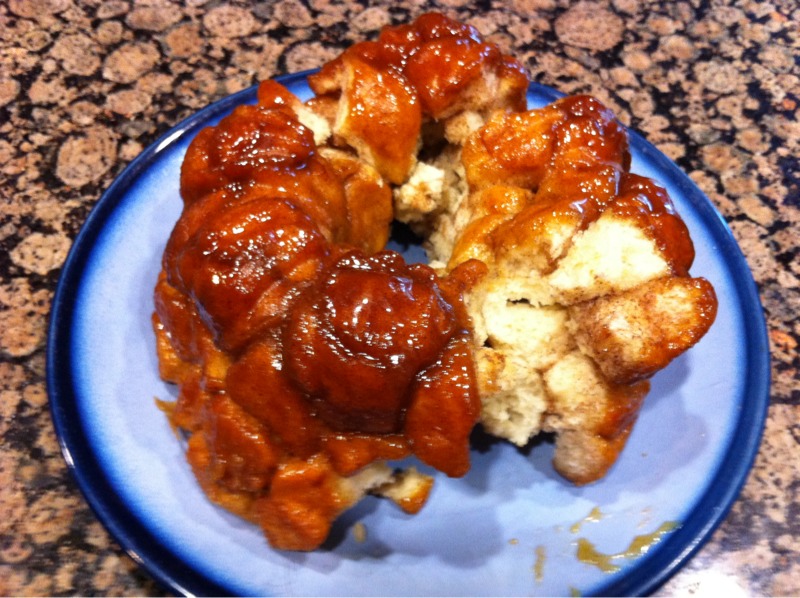 – Posted using BlogPress from my iPhone