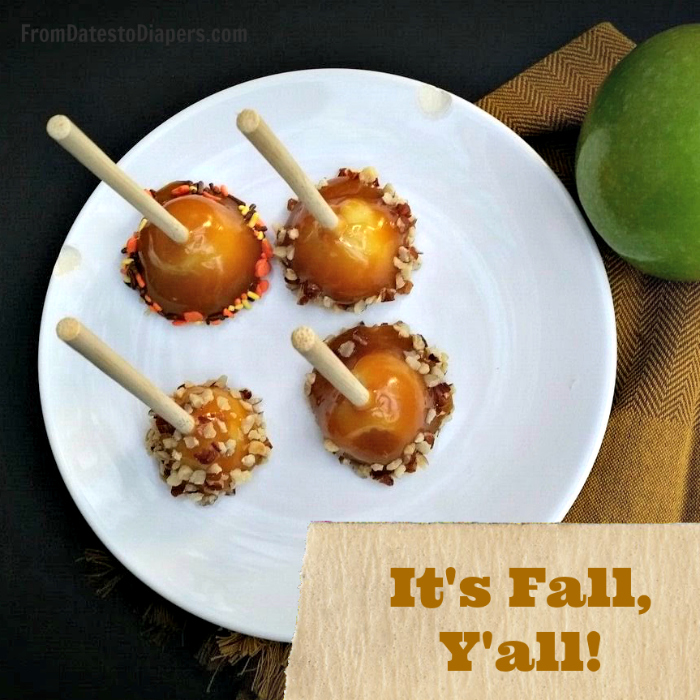 I think I mention every year that Autumn is my favorite season. It truly is. The Fall colors are breathtaking – hues of orange, yellow and red gracing the scenery. Cool, crisp air kissing your face. Boots and sweaters, pumpkin bread and…
Caramel Apples!
Yes, I'm talking about sour juicy goodness, covered in sweet caramel stickiness. What could be better? (Except for maybe S'mores, but those are a summer treat and we're talking about Fall, y'all!)
My kiddos would become frustrated when trying to eat a whole caramel apple on a stick. Caramel would stick to their noses while the apple's juice would run down their chins. While super cute, they didn't like it much. I would slice their apples and give them a bowl of caramel to dip them in and they would eat it all up. That was the best solution for all of us.
Until now.
Enter Mini Caramel Apple Bites. I honestly couldn't remember where I got the idea for these little bits of tastiness, but they are a genius way to serve up the tasty combo, without causing any fuss while eating. And, they are super cute!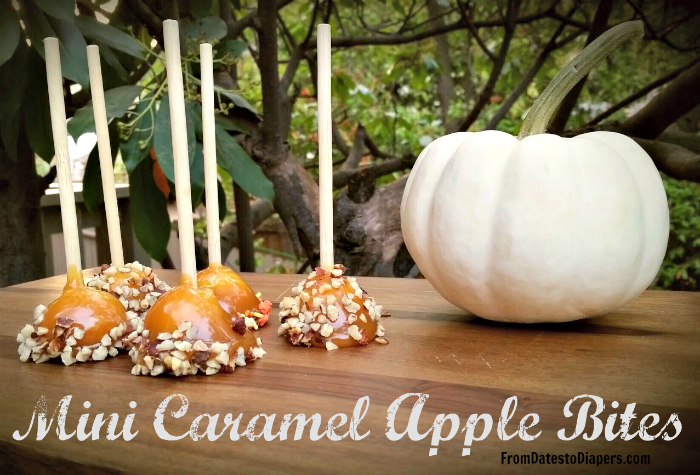 Here's what you need:
Apples – I love to use Granny Smith for the sour factor.
Caramel
Melon Baller
Lollipop Sticks (I bought a small bag at Walmart in the craft section.)
Here's what you do:
1. Take a melon baller and carve out your little bites of apple.
2. Place a lollipop stick in to each of the small bites.
3. Make sure each bite is dry and dip in softened caramel, coating completely.
4. Roll bite in chopped nuts or other toppings, if you'd like.
5. Enjoy!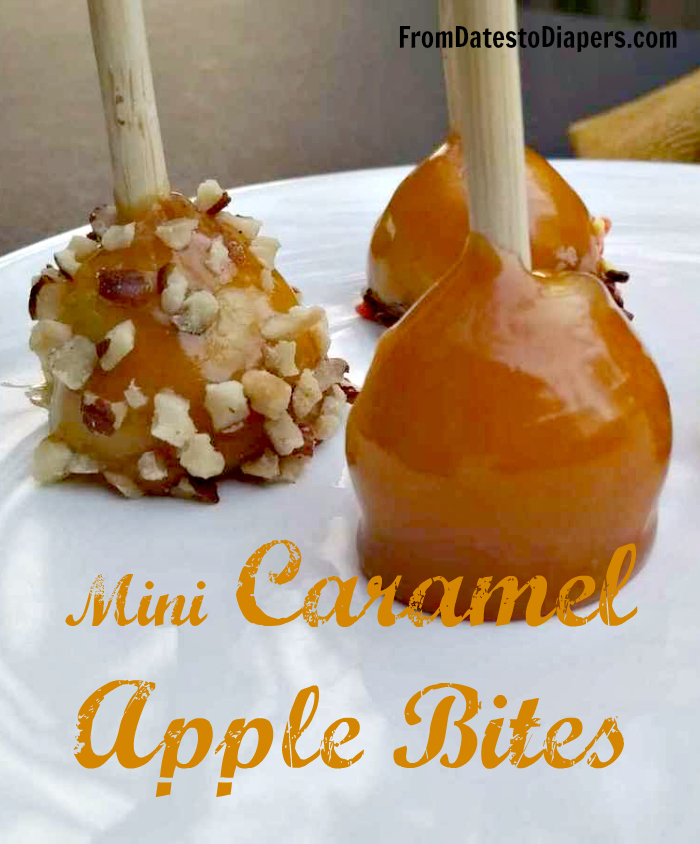 What is your favorite thing about Autumn? Do you have a favorite treat?
As a participant in the Walmart Moms Program, I've received compensation for my time and efforts in creating this post. All thoughts and opinions are my own.