Most often these days I am pitched toys, games, or some other item for the whole family. Which is way cool, but every now and then an offer will show up in my email inbox that is something just for me. An offer that I have to accept, simply because I don't have to share with my kids. Something that gives me a moment away from the madness and chaos of motherhood. (No, I'm not usually this dramatic.)
This week that moment away came in the form of wine. Two bottles of red wine – a bottle of Cabernet and a bottle of Merlot – from Mad Housewife Cellars.
Now, Cabernet and Merlot are two of my favorite types of wine to drink for no reason other than to just drink. (Okay, that sounds bad. Let me try again…) Neither bottle that I recieved did I open to drink with food, but rather after the kids were all tucked in bed and I could actually savor it. (Sound better?)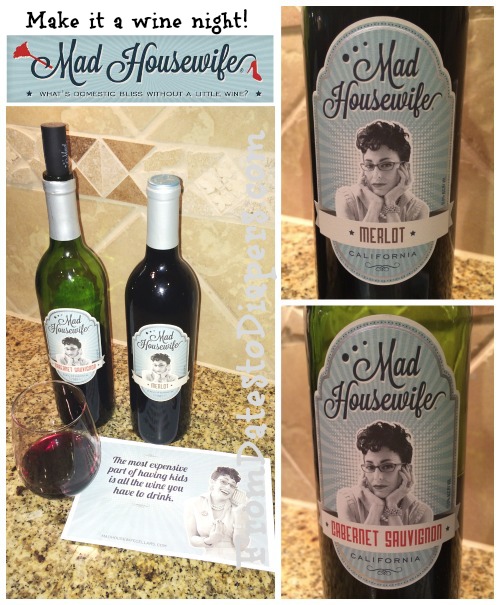 Mad Housewife wine is just fun to drink! And, wouldn't you know that's actually built in to the Mad Housewife philosophy…
Wine should be fun, relaxing, and something you can afford to look forward to at the end of each and every day. Wine should never intimidate, make you think too hard, or create a new line item in your budget. This is your time. Time to enjoy a moment to yourself. A moment without the madness.
There are a total of six award-winning Mad Housewife wines – Three blends and a Chardonney, in addition to the Cab and Merlot. (Which reminds me… I need to go place an order.)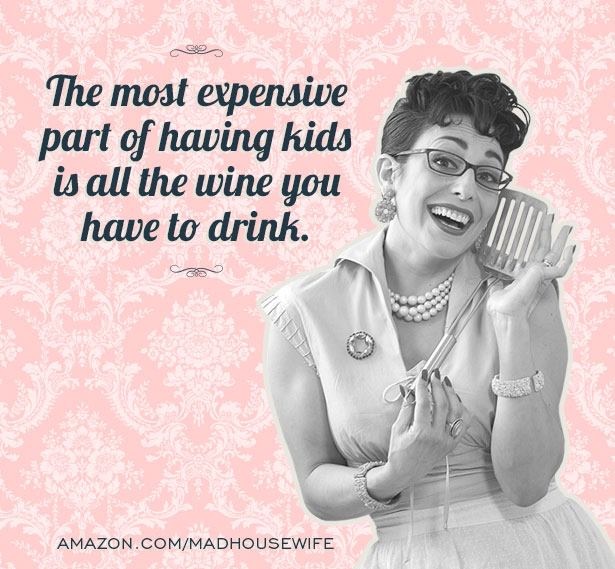 Disclosure: I received two bottles of wine from Mad Housewife Cellars in exchange for this post. All thoughts and opinions are mine, of course.