Do you remember when I confessed that I have a mouth full of bad teeth? And, do you recall when I told you that half of my kids' mouths are riddle with cavities? I have admitted that I believe genetics have a huge role to play in the number of cavities in our mouths. But, in spite of my belief that genetics is the main culprit, I've talked a lot about maintaining good oral hygiene and the importance of beginning brushing those baby teeth early.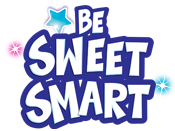 Well, we were asked to take on the Listerine Sweet Smart Oral Care Challenge. To complete the challenge, everyone in the Young household just need to brush, floss, and rinse every day, twice a day for three weeks. Sounds easy enough since we already have good oral hygiene habits, right?
Um, no.
Brushing twice a day, as well as flossing once, has always been the norm for us. Taking this challenge means that we have to add rinsing to our morning and evening habits, and make sure we're flossing TWICE a day. Being reminded of the following tips has been helpful in renewing my commitment to making sure my kiddos take good care of their teeth and have fun while doing it ::
Keep track and reward for brushing, flossing, and rinsing twice a day. We plan to use the Listerine Smart Rinse Calendar and add a special magnet at the end of each day. If we can make ut through the three weeks I plan to reward the kids with a special family night out.
Parents should brush their children's teeth until age eight to demonstrate good brushing behavior.
You can make brushing into a game – make funny faces, play music, or sing silly songs.
Let me know if you and your kids plan to join us and take the Listerine Sweet Smart Oral Care Challenge. We can help hold each other accountable!
This is a compensated post through The Motherhood, in partnership with America's ToothFairy, and the makers of LISTERINE SMART RINSE.