My extended family is very large. There are almost 50 of us on my mom's side alone. Family gatherings are a blast, but they certainly don't happen often enough.
There was a time when we would get together at least monthly, if not more. Everyone's birthday in that given month would be celebrated and the "party" would last late in to the evening.
There were many delicious meals shared. It was common to witness one of my uncles throwing one of my aunts in the pool. There were food fights and wrestling matches. Good times were had by all.
And, then we grew up. My cousins, siblings and I extended our families with in-laws and children of our own. Life got busy. Calendars became full.
We try to get our families together, but it's hard to coordinate 25 different schedules. Someone is bound to be missing. Now, that's not to say we don't try. These days it's just in smaller groups.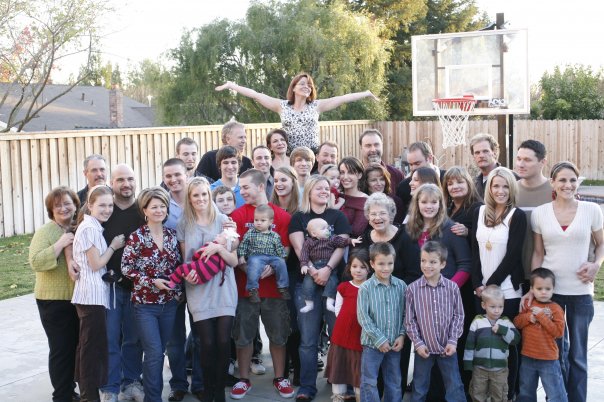 It may be time for a large family reunion, don't ya think?
Are you looking to plan your own family reunion? You may be happy to know that you can head over and visit GetBackToTheTable.com for tips on how to organize a fabulous gathering including recipes, table setting ideas, and more!
But, if getting your family together is as difficult for you as it is for most, you will be excited to enter the Libby's Family Reunion contest on Facebook for a chance to win a family reunion valued at $20,000! It's as easy as submitting a family photo and short caption explaining the role food plays when you gather with your loved ones.
This post was sponsored by Blissful Media Group and Libby's. All opinions, however, are mine.