I know I've been saying for quite some time that I am going to publish a post with our favorite iPhone and iPad apps for the kiddos, but the problem is that I keep finding more to add to the list! For now I'll share our latest favorite – discovered just today – and I promise to publish a "top list" soon!
From LeapFrog comes Scout's ABC Garden, available now in the Apple Store for just $3.99.
Our lovable puppy pals have gone digital in this first game of an upcoming LeapFrog series designed specifically for the iPad™, iPhone® and iPod touch®! With Scout's ABC Garden, parents can personalize the learning by choosing either Scout or Violet and "teaching" them their child's name and favorite things. And as children follow their furry friend's lead to alphabet fun, they can collect achievements for learning letters!
We had the opportunity to preview Scout's ABC Garden this afternoon. Josh, Ben and Noah were all able to set up profiles where they taught their newest furry friend their name, favorite colors, favorite colors and favorite foods. Being that all three of them wanted a turn to play the game, we have yet to discover how these fun facts will play a role in learning and playing throughout the game, but each of the boys are excited to find out.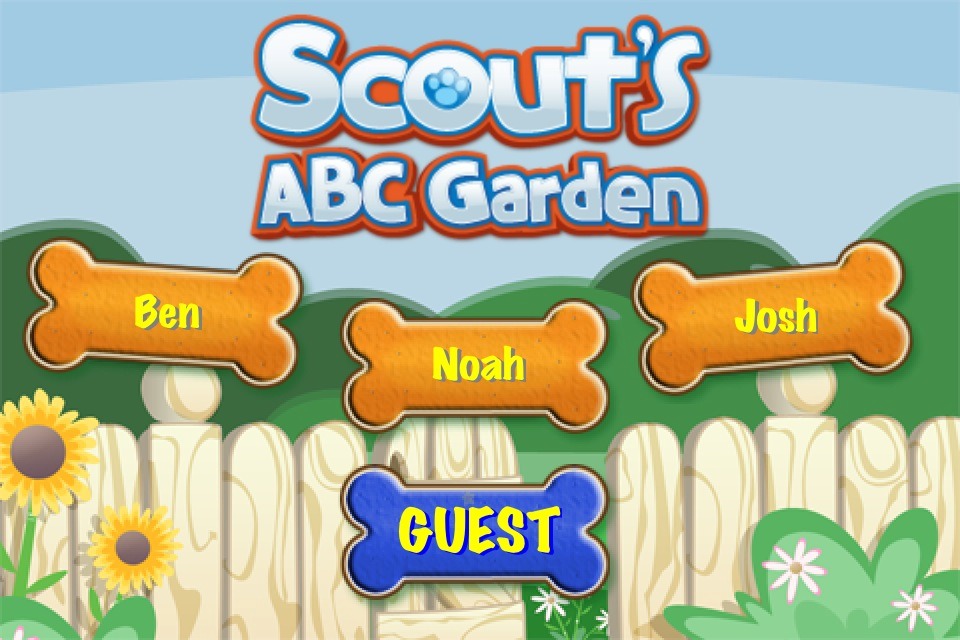 One of the things that I love about this app is that there are three different challenge levels, so all three of the boys can play at their own level. In levels one and two, Noah and Ben started out matching uppercase letters in the Letter Garden. In level three, however, Josh had to match uppercase letters with lowercase letters.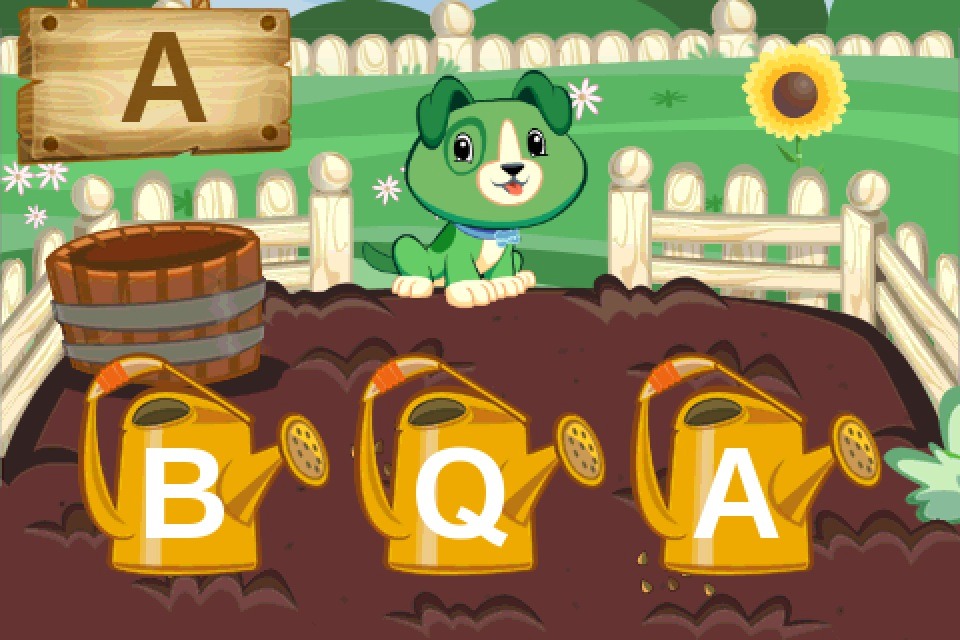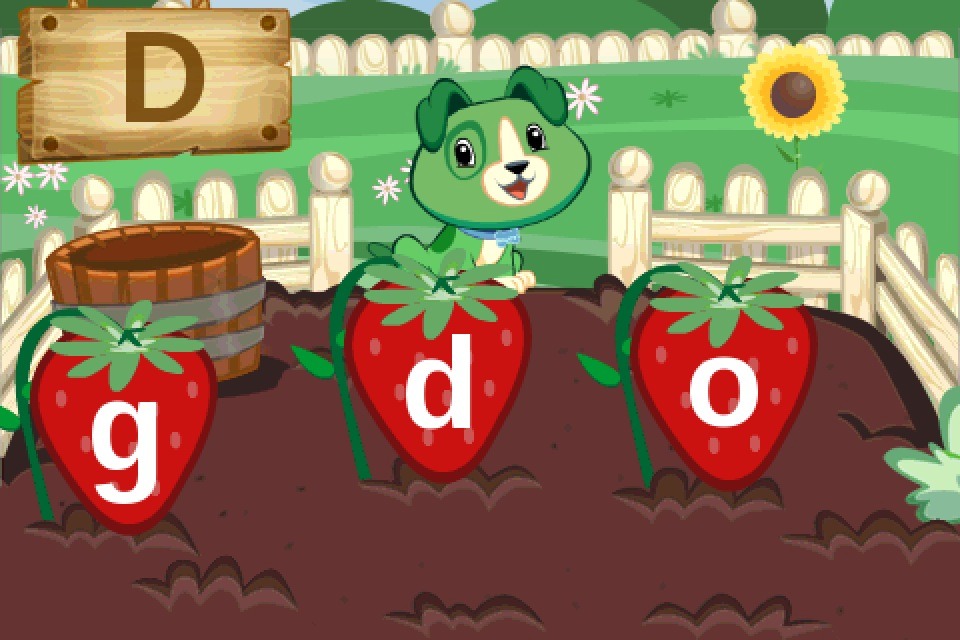 Being that the app is geared for ages 2-4, Josh did become a bit bored after just a few minutes, but still enjoyed trying a new game for my sake. Ben and Noah, on the other hand, played for quite some time. They mostly enjoyed playing fetch with Scout, counting bubbles, and watching the colorful musical notes.

It will be fun to see how the game develops past letter matching in the Letter Garden, but for now Ben and Noah are hooked!

Win it!

Five of you will be able to try the app free of charge, courtesy of LeapFrog! Just leave me a comment telling me about one of your kiddos' favorite apps. On Sunday night I'll choose five lucky readers' comments and each will receive a gift code so they can download this app for their own preschooler on their iPad, iPod Touch or iPhone.

Watch for more of our favorite apps and a big announcement… coming soon!