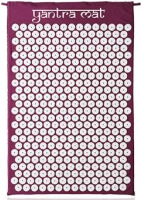 The Yantra Mat is a European acupressure mat ("spike mat") featuring 8800 acupressure points that help to alleviate back pain, stress, and other issues like insomnia and fatigue, and also aids circulation, blood pressure and promotes meditation.

I have always wanted to try acupuncture, so I was excited to try The Yantra Mat. Yesterday was day four, and so far have found that the mat super easy to use. Let me tell you, the ten minutes I spent on the mat each day has been a welcome stress-reliever. Today I'll try it for 20 minutes… I'm hoping I fall asleep rather than get an energy boost. Hmmm, maybe I should try it before the afternoon nap I was promised.

Buy it!


Originating in Sweden, The Yantra Mat was just introduced in the U.S. in January, and comes in three sizes, starting @ $59. Go to www.yantraway.com and enter the code "RELAX" at the checkout to receive 20% off.

~~~~~~~~~~~~~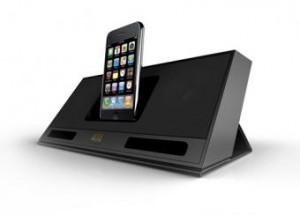 The inMotion Compact includes a unique style, unlike any other docking station on the market. With a sleek, fold-over leather case, the speaker is visually appealing to fashionable, music-loving moms, like me.

Ya know, I didn't realize how much I missed listening to music, while not driving, until we popped my iPhone in the inMotion Compact. We have listened to more of our favorite tunes in the last few days, here at home, than we have in quite some time. The quality of sound in this dock is superb!

Buy it!

Go to www.AltecLansing.com and order to receive FREE shipping.