I have always wanted to have a garden. A big one, like my Mom and Dad have cultivated. They have everything from all of the fixings for killer salsa and homemade pickles to lush fruit trees. However, unless my thumbs decide to turn green, this may never be. I can not even manage to keep a houseplant alive for longer than a couple of weeks.
Our Topsy-Turvey Herb Garden lived in our front until we moved. It housed pretty flowers after the initial herbs that we planted. They survived because they were watered with our lawn by our sprinkler system. And, then we tried the Miracle-Gro AeroGarden and, while it was great for a while and I could plant and forget, we didn't plant anything new after our last move.
When I was asked to share with y'all my recreation of a Spring hack inspired by Walmart's Container Garden, I decided to try again. Perhaps the mint, oregano, and basil that I replanted in my little kitchen garden will last more than a few weeks this time!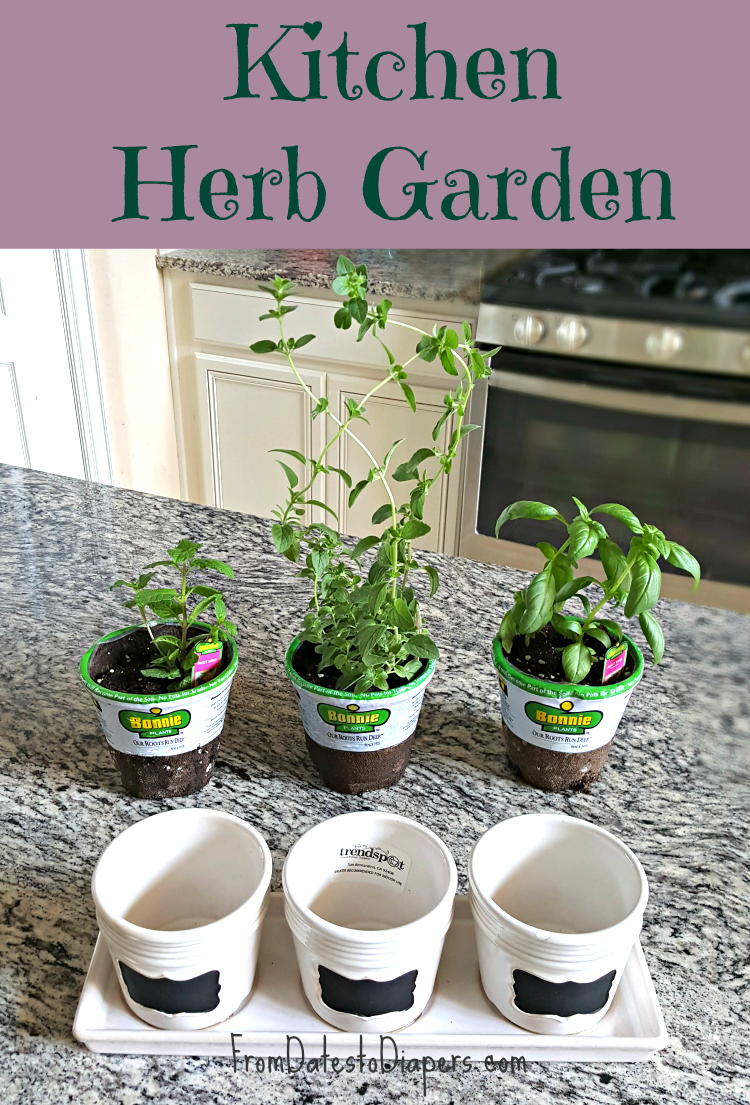 I found this super cute trio of mini pots in the garden section at Walmart. It matches our kitchen perfectly, with it's off-white tint and chalkboard labels. Timmy and I then picked out our favorite herbs; the herbs that we use most often for cooking – oregano and basil – and even some mint to infuse our water.
When we returned home, I transferred each of the individual herb plants in to the ceramic-like pots, labeled them, and placed them in the sun on my kitchen counter. They instantly made my kitchen smell like an Italian restaurant!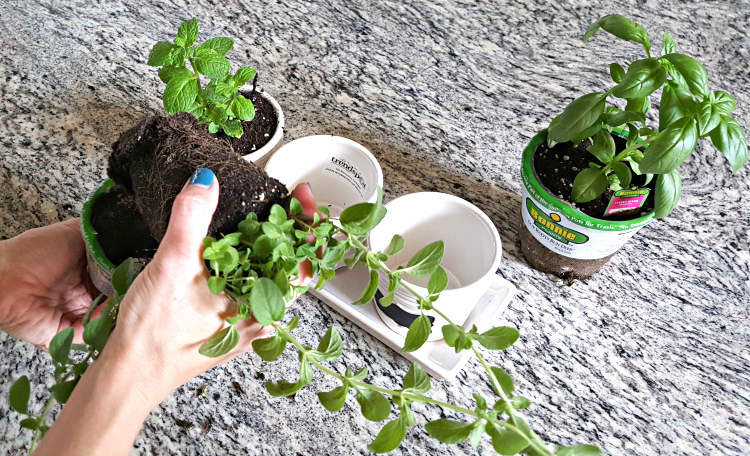 Do you have any tips for me on how to keep my herbs alive? Please share in the comments!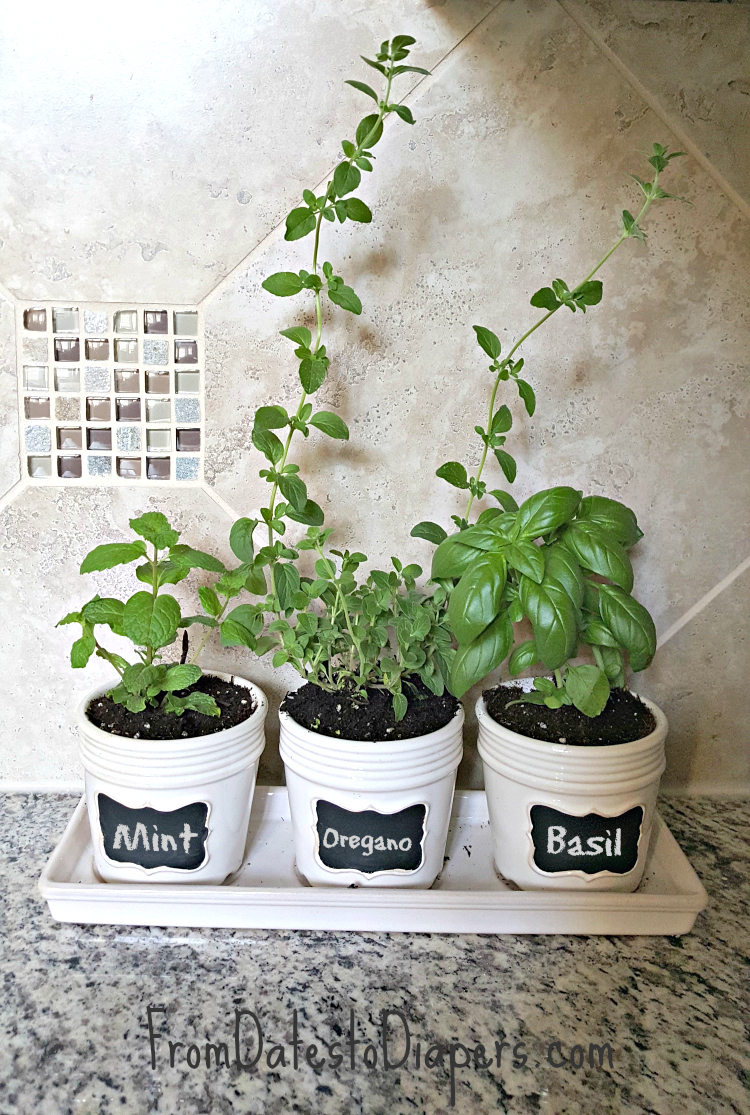 Find more helpful hacks at Walmart.com!
As a participant in the Walmart Moms Program, I've received compensation for my time and efforts in creating this post. All thoughts and opinions are my own.