My kiddos are always eager to create masterpieces. I am so glad that they don't need me to guide them in the process, because I am so NOT creative. I love that I can give them paints and paper and let them go wild!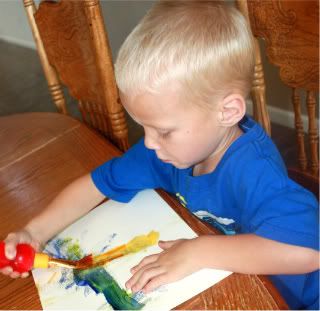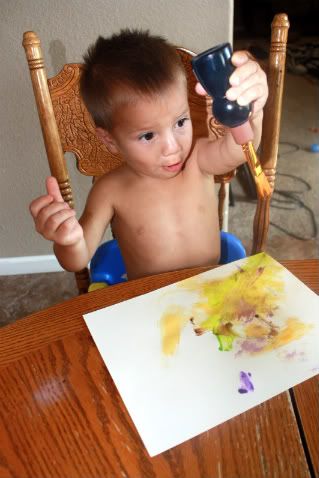 All of my older kiddos get in on the action, too, but Joshie was the only "big kid" who let me take a picture!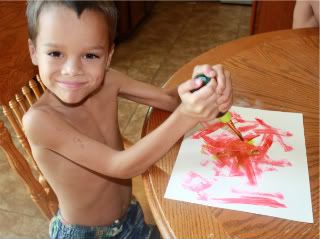 Just in case you were wondering – No, most of my boys do not like wearing shirts!