We are smack dab in the middle of soccer season, flag football season is coming to a close, and track and rugby are not far behind. With seven kiddos, all of whom play sports this time of year, and friends on various other teams, we are constantly on the go. In fact, last night we spent the rare evening without practices of our own, at volleyball games cheering on friends during their last home game.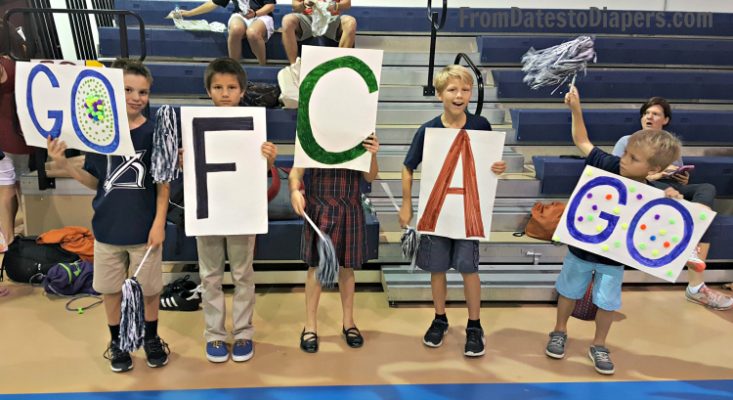 I keep PediaSure SideKicks in my snack bag to help ensure my little guys are getting the nutrients they need while we are on-the-go, sitting at the field or watching our siblings and friends score touchdowns, goals, and loads of points. While these bottles full of tasty goodness are great snacks, they they can also be served as part of a meal. Dinner for Timmy last night included a slice of cheese pizza and a shake, while he was on the sidelines as a Jr. Archer, cheering for our Lady Archers, and Ben and Noah grabbed a chocolate shake on their way out the door for school just this morning.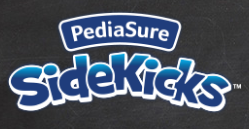 I found PediaSure SideKicks in the Baby section of my local Walmart. I'm not sure if you have seen them, as they are easy to miss, but they are near the formula and baby food. These nutritional shakes help fill gaps for even the pickiest eaters. They come in three tasty flavors – vanilla, chocolate and strawberry – and provide 7g protein, 3g fiber, and 25 essential vitamins and minerals for kids who are growing fine, but missing key nutrients. They are perfect for us during this busy season of athletics and have quickly become our go-to snack any time of day.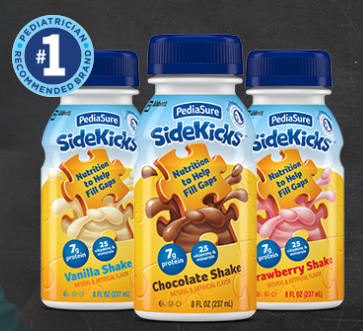 Look for SideKicks the next time you are shopping at Walmart… They are great to have on hand and your kiddos will thank you!
I have been compensated by PediaSure for this post; however, I am sharing my own thoughts. All opinions are my own.