Are you looking for fun, creative and inexpensive things to do this summer? Me, too. So, I was excited to hear about Kids Bowl Free.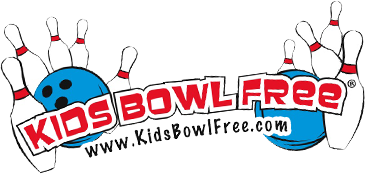 Kids Bowl Free is an amazing program that was designed by bowling centers to give back to the community and provide a safe, secure, and fun way for kids to spend time this summer. Families can get two FREE games for up to six children per day. Even though we still have to pay for the shoe rentals, that's a savings of about $25 per day, just for my kids!
The kids are free, but what about me?
We were actually given a family pass. With the family pass up to four adults can bowl 2 games with the kids every day, all summer. You can purchase the family pass for just $24.95 per family. This is an unbelievable deal, no? Again the family pass is good for up to 4 adult family members, which means you can sign up Mom, Dad, Older Siblings, Grandma, Grandpa or an adult babysitter to bowl with the kids.
Each participating bowling center has a limited amount of family passes available and when they are gone, they are gone. So, hurry!