A couple of years ago we bought all of my kiddos warm, fuzzy robes for Christmas. One year we bought them all pj's, and another their very own fluffy blanket.This year, I bought all of my kiddos (and myself) a new pair of slippers from Walmart (of course!). We have hardwood flooring throughout most of our house, so it's nice to have something cushy and cozy on our feet, especially during a Texas cold snap. As you can see, we like to keep warm!
Although I had a hard time finding a decent pair of slippers for my teenage boys in-store at Walmart, there were so many styles of slippers for children and women. I could choose from plenty of booties, fun characters, monsters, colorful knit, moccasins, and more. The selection of slippers on Walmart.com is very similar to what I found at my local store.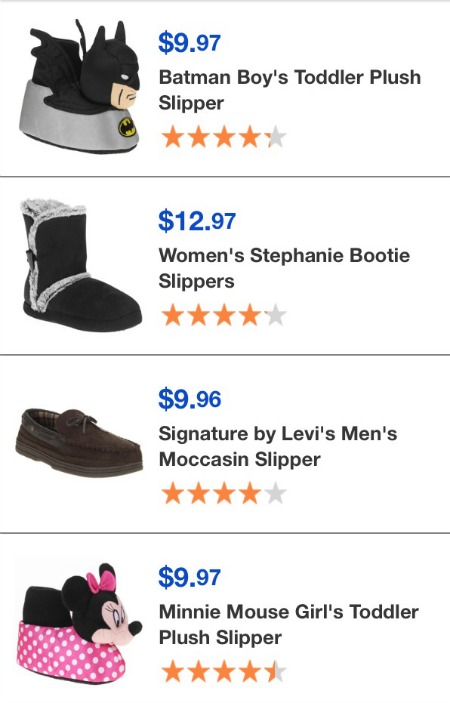 I found the perfect slippers for each kiddo. I did even end up finding a pair of clog slippers for Ethan and Zach that I think they will enjoy wearing…
Do you give pj or slippers as part of your Christmas tradition?
As a participant in the Walmart Moms Program, I've received compensation for my time and efforts in creating this post. All thoughts and opinions are my own.