Have you met Caesar? He's the lovable, crazy, gangly teenage doggy we have running through our house, causing  all kinds of trouble. Constantly. We love him, though. Aside from wanting desperately to make.him.stop.whining, we really do love him.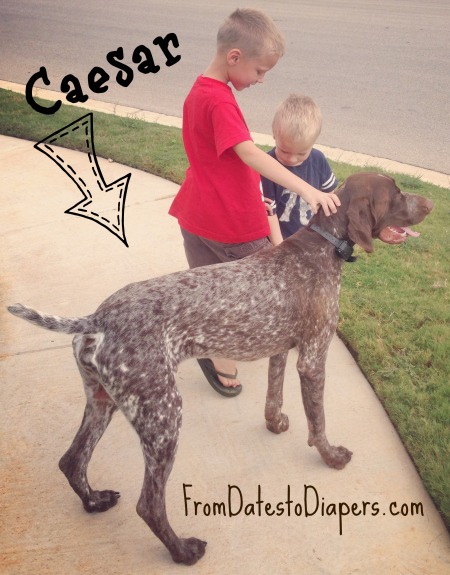 And because we love him so, we want him to stay healthy and strong. Which is why I jumped at the chance to try Pure Balance.
Pure Balance dog food is made with carefully selected ingredients to ensure our dog gets all of the nutrition he needs without any of the extra stuff he doesn't. Grain Free, Real Salmon is the first ingredient. No fillers, artificial flavors, artificial preservatives or artificial colors, no corn, wheat, soy or grains, no animal by-products, helps support food sensitivities, helps support healthy vision, and helps support heart health.
Caesar dug in to that bowl of crunchy goodness like he does a plate fresh salmon. Don't ask me how I know. He chowed!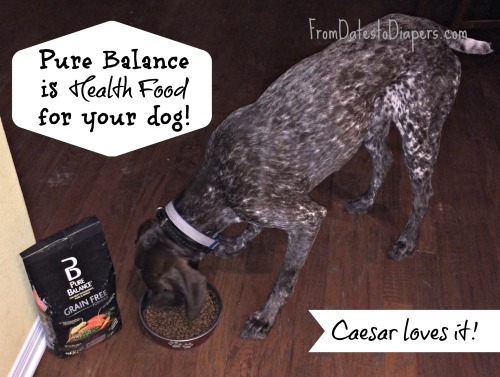 And, great news! Pure Balance is exclusive to Walmart, which means that when you are shopping for your family you can include your little furry member! (Cost may vary by store, average retail price 4lb. $7.27 11lb. $16.88 24lb.$32.83. Available in-store and online.)
As a participant in the Walmart Moms Program, I've received compensation for my time and efforts in creating this post. All thoughts and opinions are my own.