Just before Christmas, Julia and I visited My SALON Suite in Austin. We were offered a hair cut and new hairstyle for Julia in exchange for our thoughts about the space.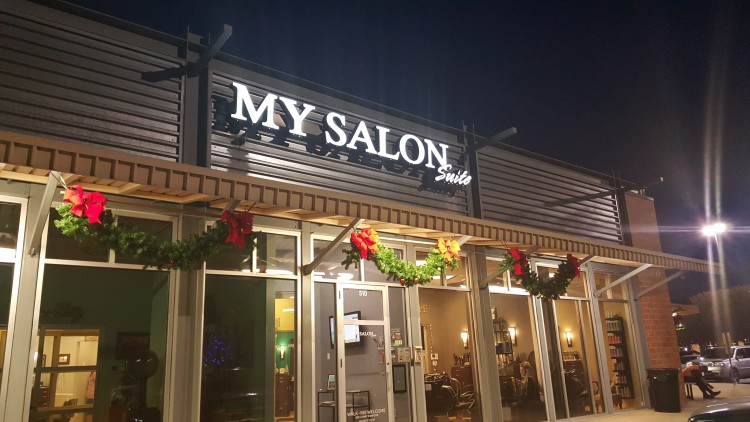 Julia's stylist for the evening was Mandy Sue (Suite 304). She gave us a tour of the 25-room facility and was super sweet.
Julia's locks are now silky, healthy, and full of bounce. We will be back to see Mandy Sue again soon!
My SALON Suite is a new concept that is transforming the salon industry. It is a large space divided into multiple different suites. Hair stylists, nail technicians and other salon professionals may rent one of the suites. My SALON Suites provide all the equipment. About $15,000 goes into each suite. They are deluxe, state of the art suites. It's a cool concept, which is allowing salon professionals to become business owners without the added risks.
Disclosure: We received Julia's hair cut from Mandy Sue and My SALON Suite in exchange for this post. All opinions are our own.