I can not tell you how much fun I am having looking over all of your fabulous entries for Johnson's Messy Photo Contest as they come in! Y'all have some messy kiddos!!
Sometimes a bath is all that will rid my kids of their mess. But, I know that if I gave my kids a bath every single time they got all messy, they would be in the tub all the time! So, what do you do when the mess just doesn't warrant a bath? Or, when you're out and about?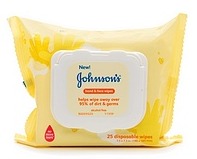 I always have wet wipes handy. I keep them in every room of my house and even in my car. They're packed in the diaper bag, and yes – even in my purse. Johnson's Hand & Face Wipes are perfect for… well, tiny hands and faces, of course!
These handy little wipes were designed to gently and effectively wipe away over 95% of dirt & germs… anywhere, anytime. Made with Johnson's No More Tears Formula, these wipes are as gentle to baby's eyes as pure water. They smell good, too!
Now, I thought you'd like to see some of the messy kids who have been bringing smiles to my face these past few weeks…
And, of course, I couldn't announce the winner this week without first showing you my Top Three Picks:
And, without further ado…
The winning photo for Week Two, and the second finalist in Johnson's Messy Photo Contest:
Be sure you get your entries in for Week Three!
You wouldn't want to miss out on this prize pack, now would you?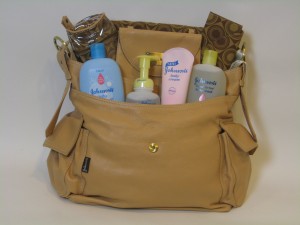 See additional information and complete rules HERE.