Ray and I celebrated our tenth wedding anniversary while sailing over the Caribbean. We won a pair of tickets on board the Carnival Destiny and were thrilled to experience our first cruise. We didn't quite know what to expect. While our cruising experience left much to be desired, and we figured we wouldn't sail on a Carnival cruise again, we thoroughly enjoyed every minute of our port stops in Jamaica and Grand Cayman. We went floating down the river and zipping through the sky in Jamaica. We went snorkeling in the deep blue waters of Grand Cayman. These experiences alone left us hungry for more cruising.
Fast forward six years – Ray and I are ready for a big vacation. With so many people to please, we wanted to be certain that everyone had plenty to do and see. We decided on a road trip to New Orleans, exploration of the historical sites along the way, plenty of fresh beignets, and maybe an airboat ride. After a few days in the French Quarter, we will be boarding the Carnival Elation!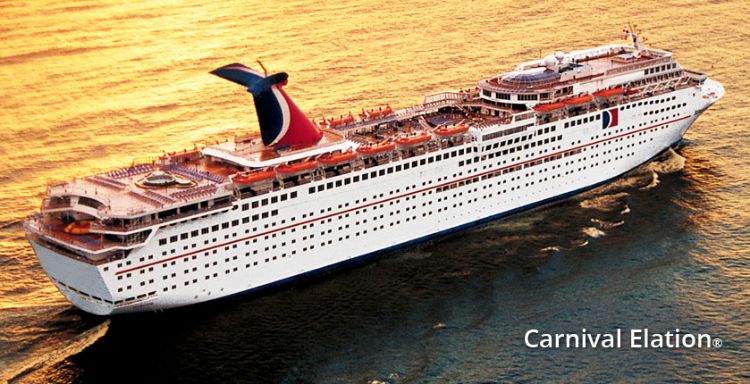 Yes, we are eating our words and have decided to give Carnival another chance to impress.
Why?
The Price
When you are looking at cruising during the summer, fairs can be crazy high. We are vacationing during the very week before school begins, so none of our kiddos miss anything, meaning we are sailing during peak time. Now, with nine of us, we had to book two suites – one that sleeps five, and another that sleeps four – so we had to consider that, as well. But, remember – the great thing about cruises is that they are pretty all-inclusive. Sailing out of New Orleans, instead of Galveston, will also save us a bit of change. All in all, Carnival offered the best deal for our family.
The Food
In addition to the fine dining every evening, there is plenty from which to choose. Kid-friendly options were a must for our kids who love to eat. Here is what we will be enjoying on the Elation:
– Sushi Bar
– Pizzeria

– New York-Style Deli

– Mongolian Wok

– Rotisserie

– The Grill

– Taste of Nations

– Dessert Bar
The Entertainment
I am excited for my kids to enjoy Camp Carnival. The kids clubs just look like fun! And that 115 foot Twister water slide into the pool? Yes, please!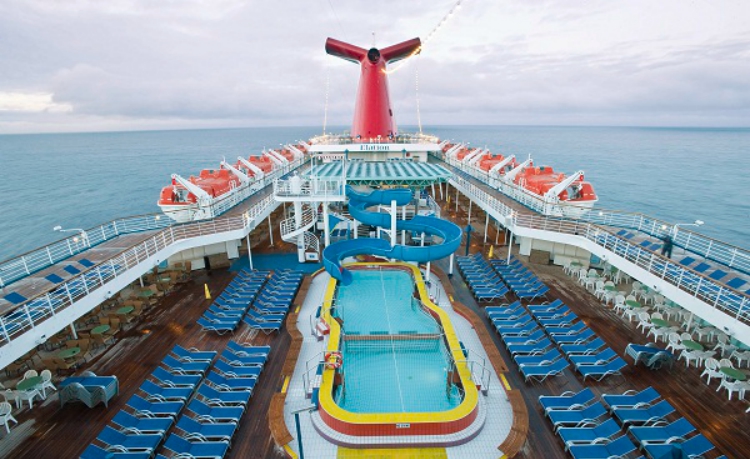 But, that's not all. There will be plenty for all of us to do while at sea:
– Nine-hole Mini Golf

– Ping Pong 

– Basketball Court

– Volleyball Court

– Jogging Track

– Camp Carnival
The Ports and Excursions
Now, this is what excites me most – I can not wait to snorkel in Cozumel and explore the Chichen Itza ancient ruins in Yucatan. Ray did find these activities available at a much lower rate than what Carnival is offering, so we are exploring the option of booking them outside to save some money. After all, there are nine of us and the excursions add up pretty quick!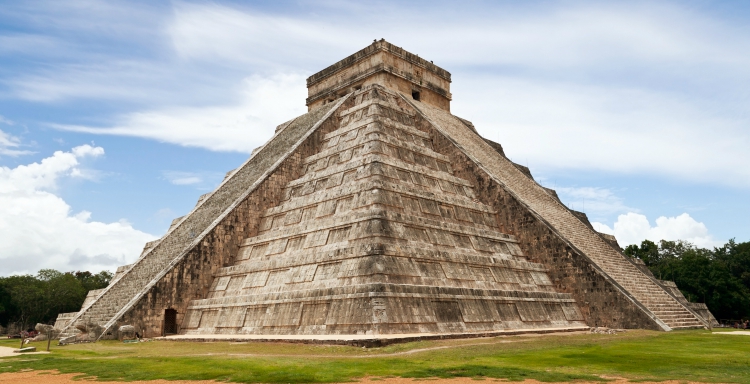 I can't wait to share our experience with y'all, but in the meantime I'd be happy to hear your tips for cruising Carnival!