I was asked to write this post about Franklin Virtual High School in collaboration with Activation ReACT. I was not compensated to write this post, but Activation ReACT will benefit and is close to my heart.
My parents, as soon as they realized that schooling me at home was an option, pulled me from my public school. I was in second grade and we never looked back. My parents sacrificed so much to teach and train me at home, but I was only one of five. Each of us graduated from Cornerstone Christian Academy, a class of one. I wouldn't have wanted it any other way.
Back in the day, there were not many options for my parents and other homeschooling families. We adopted a very classical form of education and most of our text books were old documents, classical literature, and curriculum created by my mother. We also attended conferences, and later my siblings were able to take college courses at the local JC for high school credits.
There are so many great resources available now as an alternative to public schools. While I did homeschool my own kids for several years, they now attend a fabulous classical charter school. I always thought, though, I would teach all seven of them at home all the way through, just like my parents did. We will have 3 high schoolers come Fall, so I would most certainly consider online school at home through Franklin Virtual High School.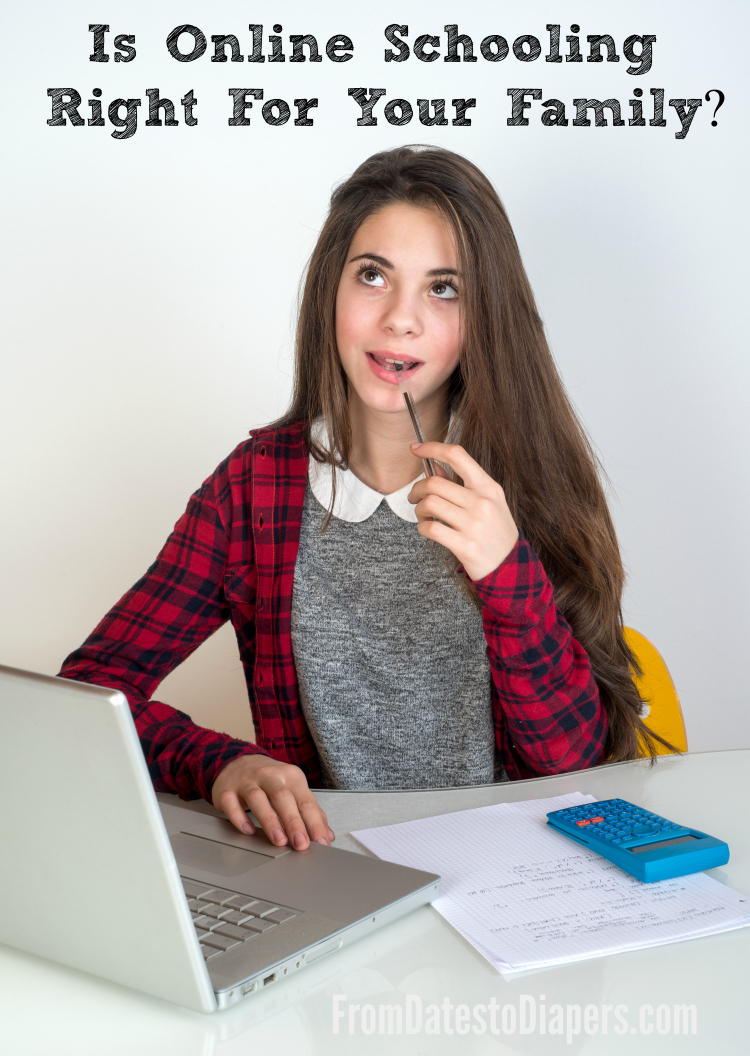 How do you know if school at home is right for you?
Deciding to school at home is a major family commitment and one that shouldn't be taken lightly. There are many reasons why families decide that schooling at home is best for them. Here are some reasons why it may be best for your family:
You have a busy life schedule or love to travel as a family. Yes, you read that right! Home schooling doesn't mean you have to BE home for school. You can learn wherever you are, whenever it's right for you.
You would like greater involvement in your child's education. Schooling at home, even through an online school, allows for you to be hands-on and aware of everything your child is learning. No surprise classes or curriculum.
Your child would like to get ahead in school and free up future time. It's always difficult when a child is ahead of their class and there is nothing that can be done. They often get bored and may mess around in class. Schooling at home provides the freedom to work at your child's pace.
Why choose Franklin Virtual High School?
It is privately funded, rather than state funded
There is flexible enrollment. Students can enroll at anytime.
They have real, live, teachers! Students have an advisor, homeroom teacher and core + elective subject matter teachers. Tutors are also available to help at any time.
Teachers and tutors can view where the student is within their coursework. This helps immensely when a student is stuck and needs additional help.
Franklin is fully Accredited.
It is affordable.
Your child can earn credits through the summer.
For more information about online schooling visit the Franklin Virtual School website.
Join us for a Twitter party on February 2nd at 9am PT! We'll be chatting about online schooling and giving out prizes! Follow @Franklin_VHS and me – @YoungMommy – so you won't miss a thing! See you there!
Image credit: Marco Mayer | Dollar Photo Club