I was thrilled when I got the invite, from Disney (thanks to Maria Bailey!) to come to Orlando to stay at a Disney resort and play at Disney parks, as you can imagine! The group of 12 of us were quickly dubbed the Magical Moms and almost immediately began chatting about this weekend.
Well, here I am and boy, has it has been an action packed day here at Walt Disney World. We've only been here 24 hours and already we've seen old friends and made new ones, we've visited the Magic Kingdom and Epcot, and while we were out having a blast Mickey brought us some goodies!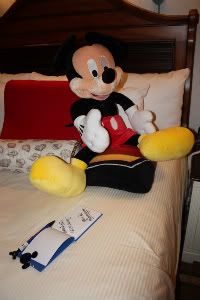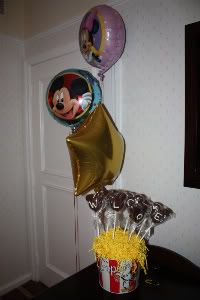 Thank you, Mickey and friends!!
Disney sure knows how to celebrate, and they sure are treating us Magical Moms like royalty!
More to come… including who I've been hanging out with, how Ray and Josh managed to tag along and how they have fared on their own!