I have a confession.
I am not crafty. No, that's not true. I could be, if I wanted to be. But, I really don't want to be. Actually, I do want to be crafty and make all of these cute hand-made gifts around this time of year (and at Christmas… and Easter… and well, any time really).
Perhaps I don't have the patience. Or, maybe it's just that I have to focus what little patience I have on my children. And my dog. Or, maybe I'm just not cut out for crafting.
Last night I realized that Josh and Noah needed Valentine mailboxes for their class party. I did a quick search on Pinterest (first mistake), and showed Josh (second mistake) a photo of a cute alligator mailbox made from an empty cereal box.
I figured we had a couple of cereal boxes in the pantry, and I knew I could find some green and white construction paper. This should be easy!
Nope.
I spent all freakin' afternoon on these mailboxes. TWO alligator mailboxes, people! You can see the tape and parts of the box are showing. My shoulders are tense and my eyes hurt.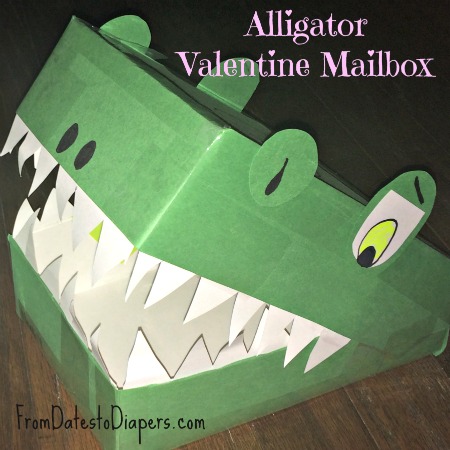 And guess what? I now officially hate alligators. And Pinterest.