These are the words that my elated 5-year-old keeps repeating.
Over. And over. And over again.
Yes, I have one excited kiddo on my hands!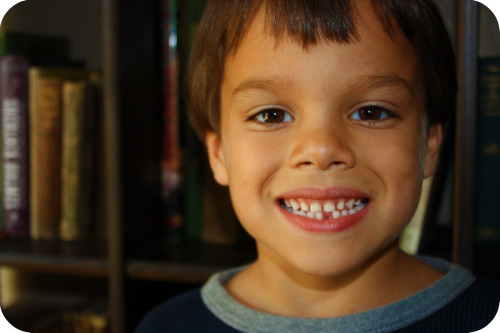 When I asked Josh what the most exciting part about losing a tooth was, he quickly replied,
"Getting money!"
Note to self: Remember to swap out the "lost" tooth for a couple bucks tonight while Josh slumbers!
Do you play the tooth fairy for your kiddos?
How much do you leave for their missing teeth?