With cold weather usually comes dry, flaky skin and chapped lips. But, you can battle dry skin and imperfections with just one product – Johnson's Baby Oil Gel – and avoid trips to multiple beauty or drugstores as the weather gets colder.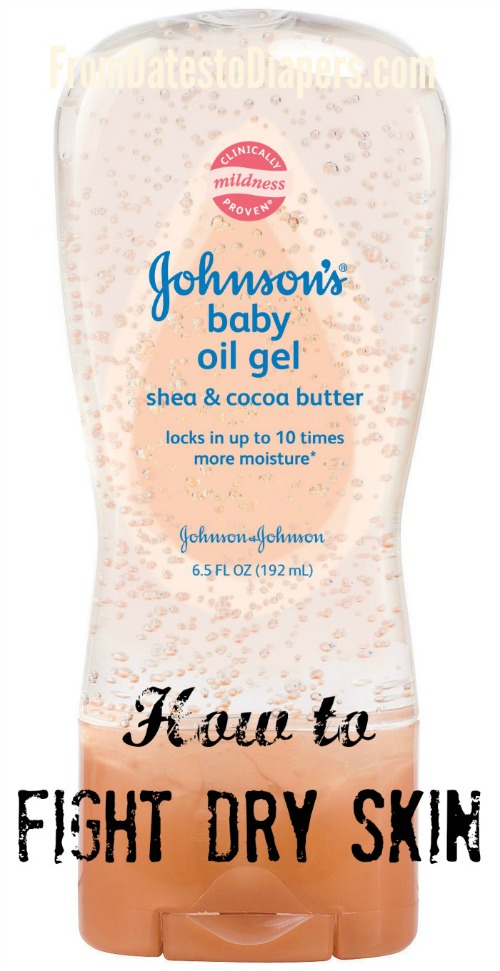 First of all, it's uber important to drink lots and lots of water. I think most of us tend to forget to do this in the cold winter months, mostly because we don't feel parched like we do during hot summer months. Our bodies, especially our skin, need water. And lots of it. Even now.
Johnson's Baby Oil Gel is my go-to of all of the Johnson's products just for me. My favorite is the Shea & Cocoa Butter (shown above) and I use it all year. Here are some of the ways I use it in the winter:
Apply right after showering to lock in moisture and enhance your natural glow. I like to apply while my skin is still damp.
Massage in to hands to keep from getting dry and flaky and in to nail beds to help soften cuticles.
Apply on feet before putting on your socks right before bed. By morning your feet will feel hydrated, moisturized, and baby soft.
Dab on lips to prevent drying out and to create a smooth and glossy pout.
Use as a massage oil to help relieve the stress of the Holiday Season.
Win all 3 Baby Oil Gel varieties!
Be sure to include your tips for fighting dry skin when tweeting out your entry.
Only qualified tweets will be entered.
a Rafflecopter giveaway