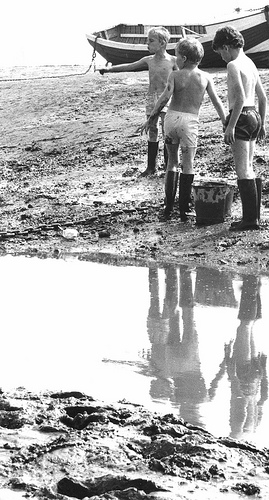 While it's well known that keeping the brain challenged over the summer can prevent kids from experiencing a backward slide in their academics, not every summer activity screams "learning opportunity!" But, it is possible to make even the simplest and non-educational activity into one that gets kids' cognitive wheels turning over the summer break.
The trick is to get kids thinking actively about whatever they are about to do. After all, active learning is not a skill restricted to the classroom. In fact, the more that children develop this skill outside of the classroom, the more they are able to apply it in class.
The best way to help your children develop active thinking and learning skills is to ask questions that will them help them "turn on their brains". Do this during any adventure or activity, whether it is walking in the woods or reading a book together.
Ask questions:
Before the activity to signal to kids start thinking about something. For instance, try asking, "What do we already know about what we are about to do?" or "What do we think that we might learn?"
During the activity to draw connections or highlight details: "What else is this like?" or "What does this remind you of?"
After your adventure, reflect on the experience. For example, "What did you notice or learn that was new?"
And when you are having conversations with your child about day-to-day experiences, whether it's flying a kite, riding a bike, or walking on a beach, remember to always ask for their opinions and seek specific answers.
Oxford Learning provides supplemental education services across North America. It offers programs for young people from preschool through university, and its cognitive approach goes beyond tutoring to ignite a lifelong love of learning. Find out more at http://www.OxfordLearning.com.
photo credit: theirhistory via photo pin cc