Ray and I love hosting guests. Dinner guests. House guests. Party guests. And guests for small get-togethers. We thrive on having people – young and old – join us in our home. Especially around the Holidays. Because winter Holidays mean cold weather and a cozy home. Sometimes adding just a few simple special touches can make a world of difference. During this time of year, as things get crazy, simple is best.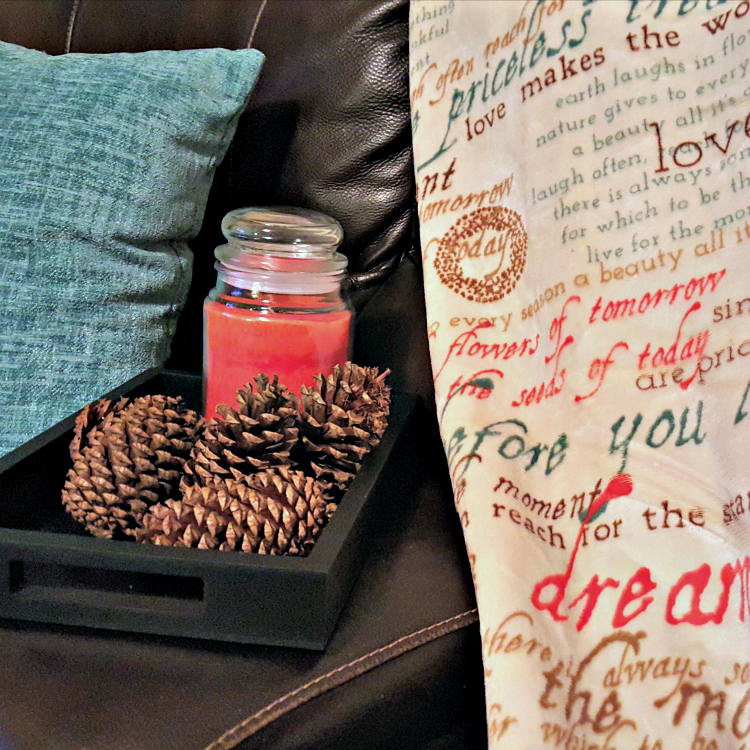 Start by throwing some comfy blankets and plush pillows on the furniture. Who doesn't love to get all cozy and comfy with a soft throw blanket? I know not a single person who wouldn't at least stop to touch! Better Homes and Gardens has some great sherpa blankets and throw pillow sets available at Walmart. I found a great Fall-ish throw and bright pillows to match.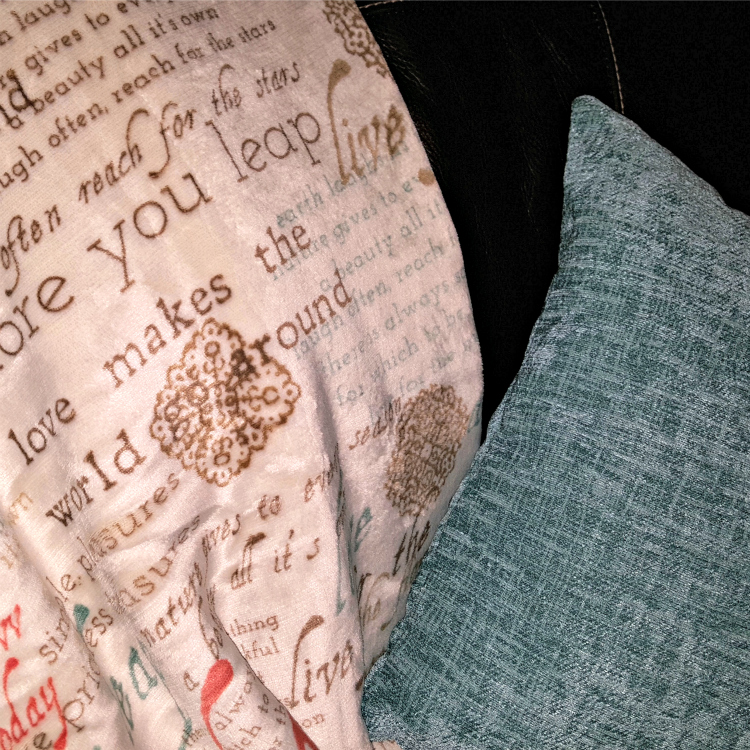 Light some candles for a cozy ambience. Better Homes and Gardens has a line of jar candles that are some of my favorites. While I generally like to use flame-less, battery operated candles these days, I couldn't resist this Cranberry Mandarin Splash jar candle simply because of the vibrant Autumn color. (It matched my new cozy blanket perfectly!)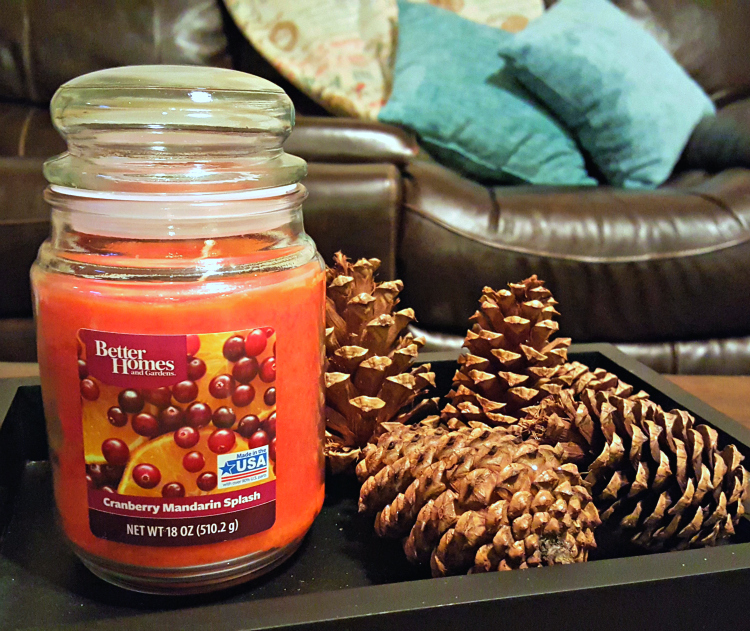 In short, a quick stop at Walmart can provide all that you need to add some simple, yet homey, touches to make your home guest-ready and super comfy.
As a participant in the Walmart Moms Program, I've received compensation for my time and efforts in creating this post. All thoughts and opinions are my own.