I always have high hopes and plans when we come up upon Father's Day. The year that Josh was a baby, I bought Ray a T-shirt that said "I <3 Dad" and put all of our kiddos' hand prints on it. Well, all of them except for Joshua's, that is. He was sound asleep and had his hand in a fist. I couldn't get it to lie flat. Ray still wears the T-shirt, but has never let me forget that I left Josh out that year.
This year the older kids all made Daddy cards, and Julia even made him a fun present, but I wanted to do something cute for Ray from Timothy. I headed to Walmart and picked up everything I needed. The goal was to make a memory box that showed Timmy's handprint and footprint in the photo slots.
Here is our list of supplies we purchased in the Walmart craft section:
Wooden memory box
Pad of paper
Finger paints
Paintbrushes
A monkey cutout, just in case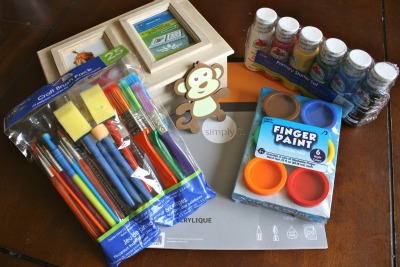 I first made Timmy's prints with the red and blue finger paint. And, of to bed he went.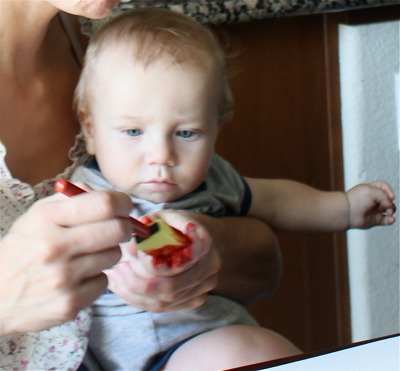 I painted the box blue and green. (Boring, I know, but I am so not creative in this department!)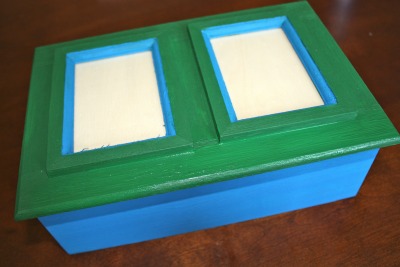 When the paint dried, I began to put it all together. However, I failed to measure Timothy's hand and foot before purchasing the box. So, I'm sure you can guess that his prints wouldn't fit in the photo slots. He's got some big paws!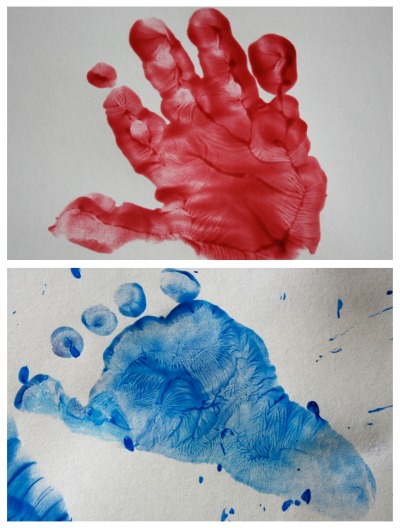 I plan to take some cute pictures of Timmy for the memory box, instead. It won't be ready for Daddy on Father's Day, but we'll give it to him anyway.
At least I tried.
I have been compensated by Walmart, as a Walmart Mom, for my time and efforts to create this post. All thoughts and opinions are my own.