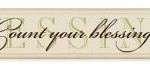 A Blessings sign from Danielson Designs would make a fabulous gift for anyone on your list. Not only does Danielson Designs boast a wide variety of signs from which to choose, they also have beautiful frames and other customizable items. BONUS: Use promo code FROMDATES to receive $10 off your purchase!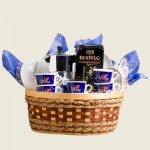 Café Bustelo gift baskets from Java Cabana would make a perfect gift for the generous hostess or co-worker. Café Bustelo has a history dating back to 1930s of producing espresso in the traditional Hispanic style. Sure to please the coffee-lover!

For another tasty gift, try handmade chocolates from Gail Ambrosius. We were sent a tasty box of fine dark chocolates that Ray couldn't stay away from… In fact, he ate almost the whole box in one evening! These exquisite delicacies are sure to make anyone who loves chocolate simply grin with pleasure.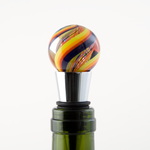 A Best American Arts Wine Bottle Stopper would make a great addition to that bottle of wine you may be bringing with you to your next party, and would certainly be a nice gesture towards your tireless host and/or hostess. Each wine stopper is one of a kind and is handmade right here in the States.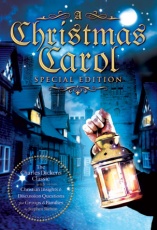 Ray and I decided to begin reading A Christmas Carol Special Edition to our children last night. Charles Dickens, with his 1843 language, captivated our older kiddos and had them guessing what was coming next, while the younger of our six either fell asleep or were hung up on the movie that's coming out. Either way you slice it, the Carol gives a valuable lesson for all ages, with this Special Edition including Christian insights and discussion questions for families. A great gift to bring along to all of those Holiday parties, if nothing more than to spark good conversation.