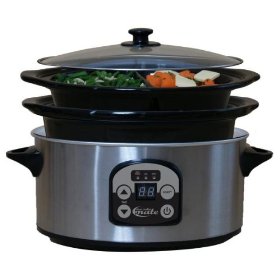 One of the most time saving appliances in my kitchen is my slow cooker. With 3 chambers this Slow Cooker Mate can cook an entree in the bottom chamber, while 2 separate side dishes cook in the top 2 divided chambers. Of course you can also cook that one pot meal, like Corned Beef and Cabbage – our family's favorite – chili and more. The Slow Cooker Mate would be a great gift – one that certainly saves time and energy, but would also add a nice touch to any kitchen.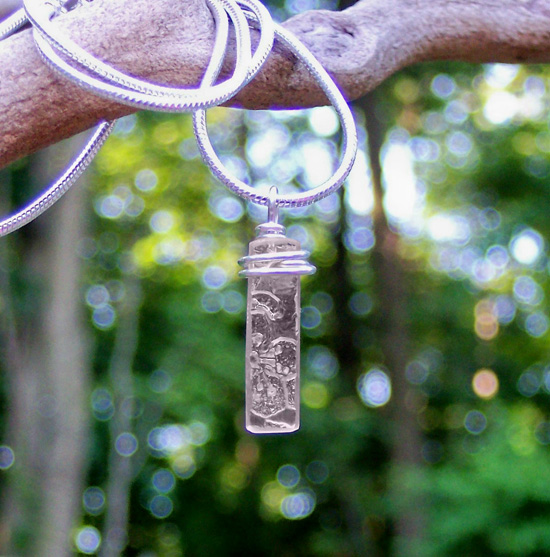 Recycled glass jewelry from Bottled Up Designs is both beautiful and unique. From earrings to pendants, each piece is handmade in Pennsylvania from antique glass and bottles reclaimed from the natural wooded habitats and rural farmlands. Each piece comes with "The Story of the Glass" … I thoroughly enjoyed reading about the glass from which my Pink Depression pendant was created.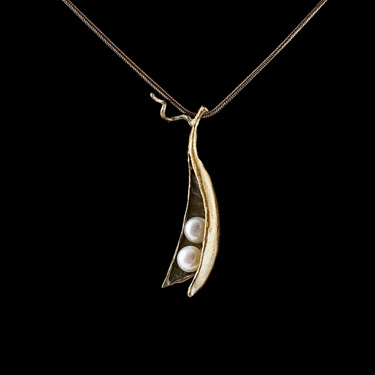 I used to call my twins "two peas in a pod"… I'm sure most moms of twins do, at some point. But have you considered your children to be peas in a pod, whether there were two or six of them? I have! The Pea in a Pod Necklace features a hand painted pod, cast from an actual pea pod, with up to five pearl "peas" nestled inside. A perfect gift for mom, grandma, or even an aunt!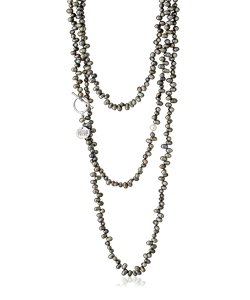 I recently received the Olive Gray Pearl Strand (shown here) from One Pearl and have to say that I ADORE it! It is so versatile and I always receive the best compliments when I wear it. So, how about treating someone special to a strand of pearls this Christmas? Trust me, she will be putty in your hands after receiving a gift from One Pearl!
BONUS: One Pearl's mission is to support organizations that benefit children's health and education. We accomplish this through the sale of unique pearl and semi-precious gemstone jewelry. Each piece of jewelry features a trademark contrasting black or white pearl, symbolizing a life transformed. To date, they've donated over 50% of their total profits!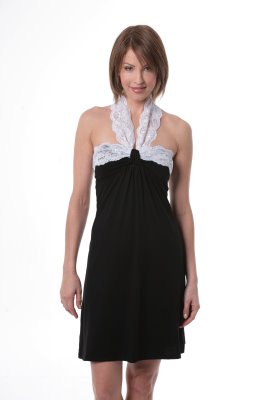 Whether you're looking for a gift for your best friend or a dress for all of those Holiday parties you'll be attending,, the Modify Little Black Dress may be just the ticket. This fun little dress is not only super comfortable, but it transforms from a casual run-around dress to a formal evening gown with just the change of a wrap. You don't believe me? Check it out for yourself!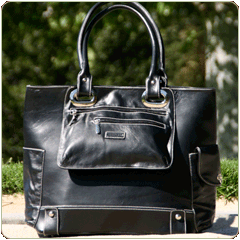 A Namaste handbag is the perfect gift idea for that handbag loving friend or sister that we all have. Hermosa is the largest handbag in the Namaste collection-this bag truly has it all and has become my new favorite carry-on! I was lucky enough to receive the bag in peacock with a matching Buddy Case and both pieces certainly made all of my sisters green with envy during our recent trip to L.A.!

Mrs. Smiths Diaper Bags would be a great gift for the new mom who wants to carry a diaper bag that doesn't look like a diaper bag. These are the coolest most fashionable "diaper bags" I have seen, with a pull-out drawer which can be taken completely out of the bag. These bags are so very spacious… I was truly amazed at all that could fit in mine! All of the items I threw in can be accessed easily – no more losing my keys among the diapers. Oh, and the Mrs. Smith's Diaper Bag converts to a backpack by using its own shoulder strap. It's designed with style and flare, and will keep even the most unorganized, organized.