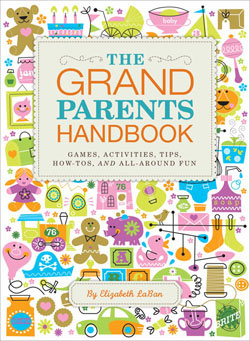 The Grandparents Handbook is a great gift for the grandparents who like to spend loads of time with their grandkids, offering endless ideas about how to spend special time with them. The Grandparents Handbook will help create memories that can be cherished as it provides instructions on how to put together amazing scavenger hunts, bake that perfect fruit cobbler and even how to make museum trips unforgettable!

The Grandparents sign would make a thoughtful gift for any grandparent, although there are many other items from Danielson Designs that would be just as appropriate. You will not be disappointed as you browse through the studio. I'm sure you'll find the perfect gift for Grandpa and Grandma! BONUS: Use promo code FROMDATES to receive $10 off your purchase!
BE SURE TO CHECK OUT Fab Gifts for Men AND Perfect Gifts for Women FOR MORE IDEAS!!