I have always loved to accessorize, but I'm not one for holiday-inspired baubles. I prefer soft and delicate touches, year round. So, of course, when I got a sneak peak at all of the beautiful new accessories available at Walmart this Holiday season, I gravitated towards rose colored watches and beautiful statement necklaces.
First let's talk necklaces, bracelets, and earrings. Walmart has some pretty amazing options at some crazy affordable prices, making them a perfect option for any gal on your shopping list. Statement necklaces, accented with pearls and crystals, for only $10, with matching earrings for $5?! Wow!! I have a few of these necklaces in my own jewelry collection and they add a great touch to just about any outfit. They are very comparable to the statement necklaces found for more than triple the price in high end clothing stores. You would never be able to tell the difference, trust me.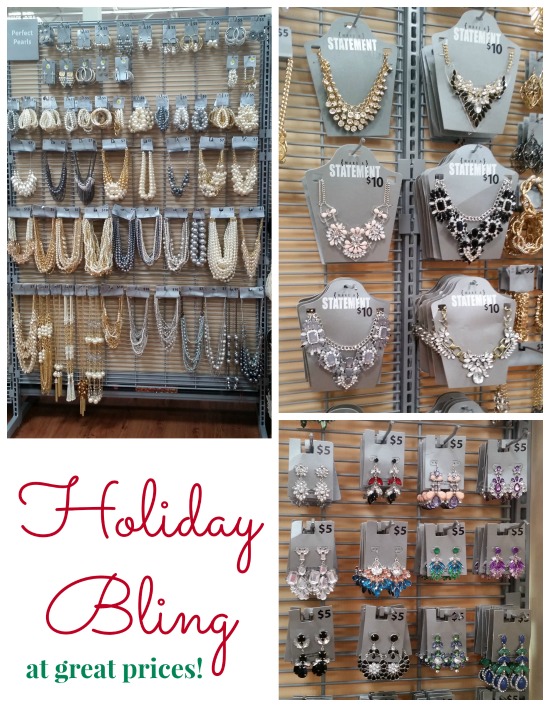 Now, I'd like to tell you about the watches. I had been on the lookout for a rose gold-toned watch that was reasonably priced and fit my tiny wrist. There are some lovely watches on Roll Back at Walmart right now, but this Armitron accented with Swarovski Crystals immediately caught my eye. It was just $51 ($48 on Walmart.com!) and is the perfect size for my wrist. Paired with a few dainty bracelets this look will complete any holiday outfit this season.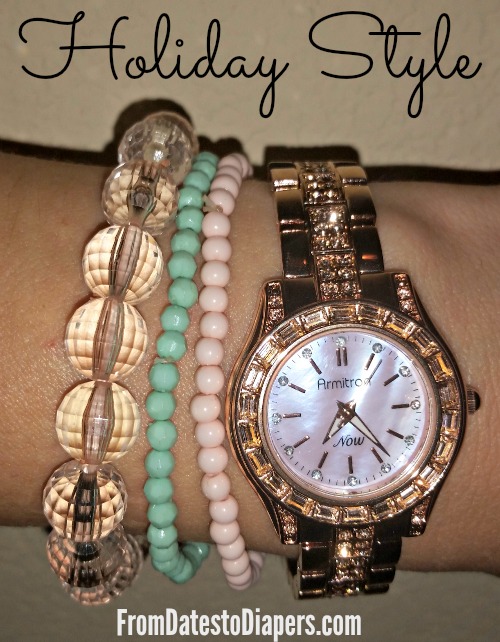 As a participant in the Walmart Moms Program, I've received compensation for my time and efforts in creating this post. All thoughts and opinions are my own.