My heart was crushed when Haiti was completely devastated by the 7.0 earthquake that struck last Tuesday. As you know, the massive quake left the area in ruins, with hundreds of collapsed homes, schools, hospitals and churches. Over three million Haitians are now in dire need – thousands have lost their homes and many have lost loved ones.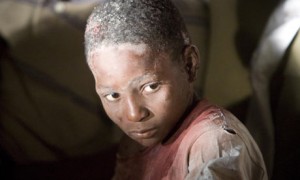 If you are anything like me, you feel a huge burden for the people of Haiti. We want to help in any way we can. So heavy is the burden that some of us are discouraged that we can not physically be on the streets of Haiti to give aid.

But, take heart! There is so much that the people of God can do simply by praying. Prayers are powerful and the Hand of God works in mighty ways when His people pray.

If you are financially able to do more, I would highly recommend supporting the following organizations ::

World Vision – World Vision has worked in Haiti for 30 years and has more than 800 staff on the ground. Your gift now will help distribute life-saving relief supplies — including food, clean water, blankets, and tents — to children and families devastated by the earthquake and aftershocks in Haiti.

Compassion – All funds raised in response to the Haiti earthquake will be used immediately to provide for Compassion-assisted children and families affected by this crisis. Any funds raised in excess will be stewarded by Compassion for additional and future disaster relief efforts.

If you are looking for ways in which you can help Haiti, while also benefiting individuals and small businesses, through exposure and/or monetarily, please take a look at the following. This could mean you can do some shopping that will ultimately aid Haiti! ::



DFW for Haiti – DFW for Haiti is a cooperative raffle held to raise awareness & monetary donations to aid Haiti. We are not an organization. We are individuals, business owners, crafters, artists, & artisans donating our time, skills, products, and services.

Join baby star in supporting Mercy Corps efforts in Haiti. They are donating 10% of January sales to Mercy Corps.

The Rusted Chain is donating $10 from the sale every "Blessed" necklace to aid in relief in Haiti.

Jonahbonah's Shop is donating $5 from the sale of every handmade towel.

I'm sure there are more of you who are offering a percentage of your sales to help give aid to those hurting in Haiti … Are you doing something like the above in which we can take part? Please leave a brief description in the comments, or send me an email at fromdatestodiapers@gmail.com, and I will add you to my list here. The more we band together, the more we can accomplish!

For more ::

MSNBC has put together a list of charitable organizations who have a presence in Haiti.