Valentine's Day is just around the corner and I am on the hunt for sweet treats and heart shaped goodies. I have found some great ideas for school Valentines, tips for the perfect cake pops, and romantic ideas for surprising your husband.
But, nothing beats a gooey krispy treat in the shape of a heart, covered in sprinkles!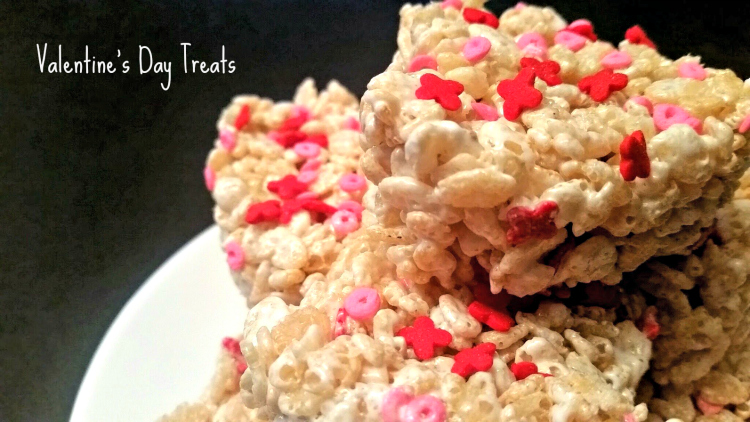 I found some great baking items at Walmart that are sure to help make these treats extra special for your little Valentines. I picked up a heart-shaped silicone mold, some x's and o's, and fun red and white paper straws. Here's how we put a Valentine's twist on an old classic…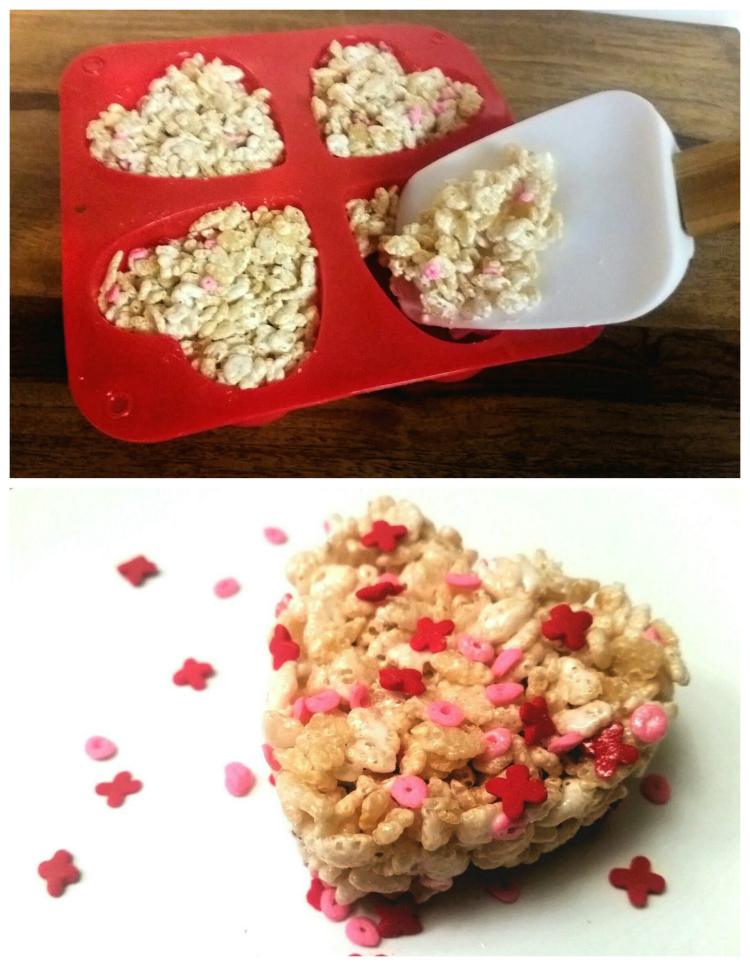 Marshmallow Krispy Treats (adapted from the original Kellogg's Rice Krispie Treats recipe)
Ingredients:
3 tablespoons Butter
4 1/2 cups Mini Marshmallows
1 cup White Chocolate Chips
6 cups Rice Cereal
2 Tablespoons sprinkles
Sprinkles for the top of cooled treats
Directions:
In microwave-safe bowl heat butter, marshmallows, and chocolate chips on high for 2 minutes. Stir until smooth.

Continue to heat mixture at 1 minutes increments until completely melted. Stir well.

Mix in rice cereal.
Press in to well greased silicone pan and allow to cool.
Top with sprinkles.

Serve to your Valentines with a tall class of milk!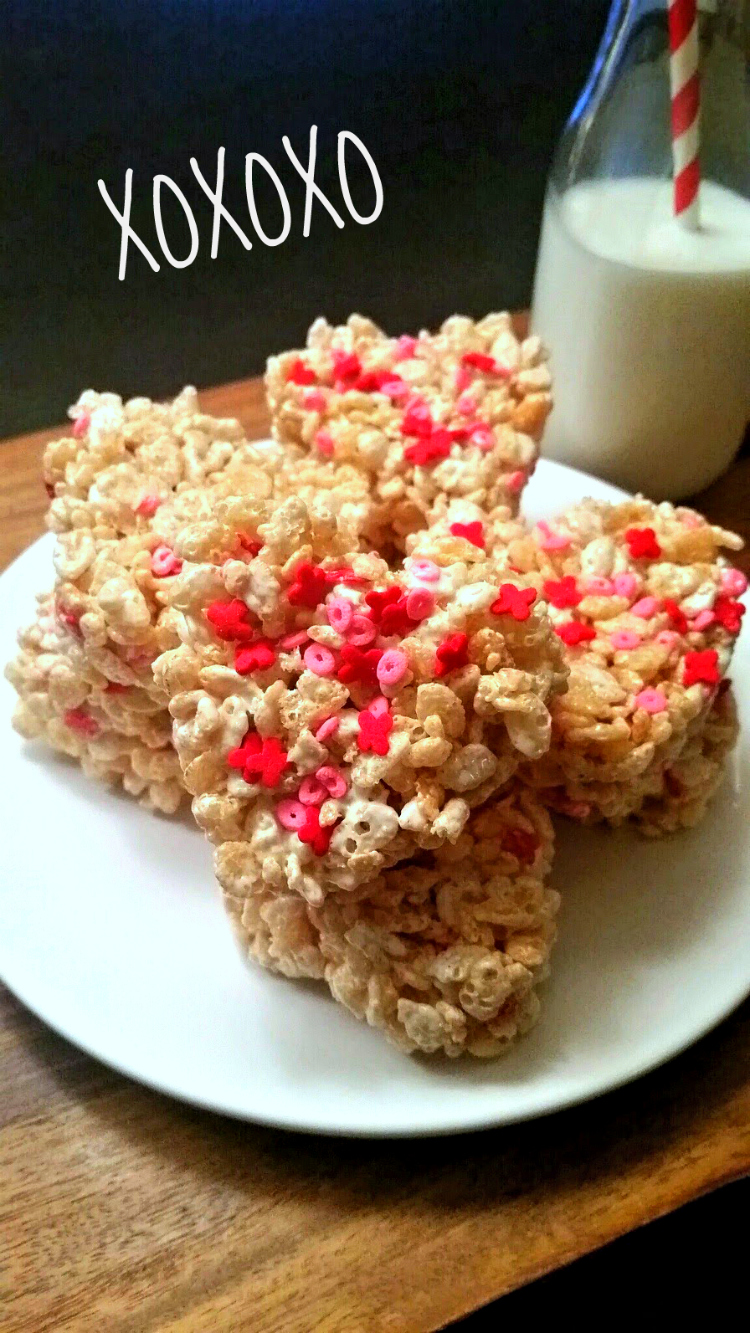 Your kids are sure to devour these special treats made with love. The white chocolate addition makes them irresistable for you, too! You're welcome.
Enjoy your own Valentine's Day baking. If you are looking for even more ideas, here are some from the rest of the Walmart Moms:
Strawberry Filled Cupcakes
Tips for Perfect Cake Pops
Easy Sweetheart Cake Pops
How to Melt Chocolate in a Silicone Pan
Valentine's Day Popcorn Mix
Strawberry Cheesecake Milkshake
Saltine Cracker Toffee
Dark Chocolate Truffles
Hearts on a Stick
No Bake Valentines Peanut Butter Crispy Square
Valentines Cracker Candy
Brownie Hearts
As a participant in the Walmart Moms Program, I've received compensation for my time and efforts in creating this post. All thoughts and opinions are my own.