Not having little girls in the house, I was a bit hesitant to review the GoldieBlox Girl Inventor Zipline Action Figure, available at Walmart. However, I thought perhaps Timmy and I would have fun constructing the zipline and then maybe we would pass the set on to a friend.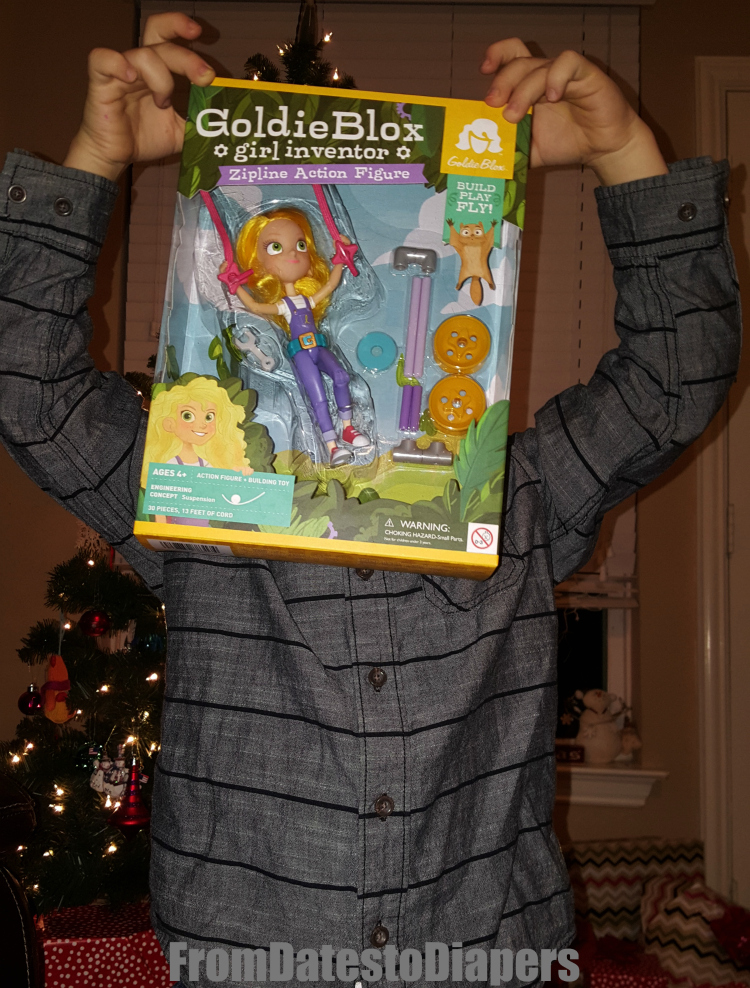 Boy, was I wrong! Timmy has played with GoldieBlox every day since we set it all up. Not only did he enjoy putting everything together, but he really does love watching Goldie soar! He is just about the age for which the GoldieBlox sets are intended and what 5 year old – boy or girl – doesn't enjoy and interactive experience?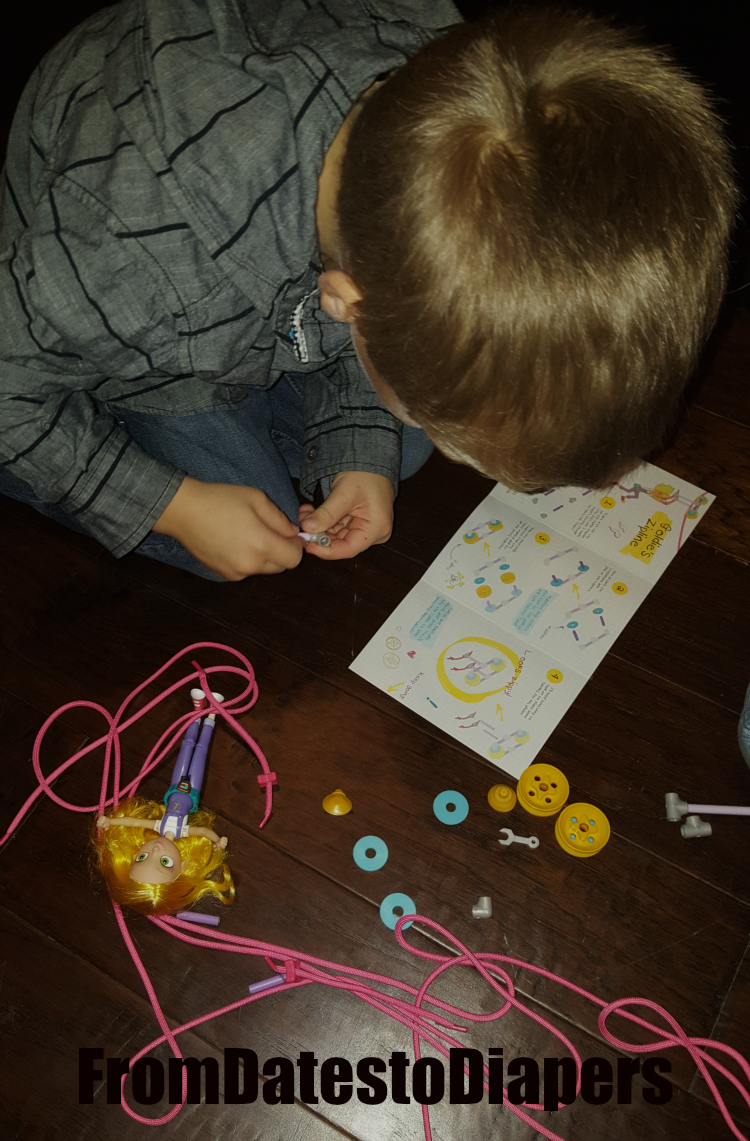 We won't tell Timmy that these toys were created to inspire the next generation of female engineers. We will just rest easy knowing that these construction toys are helping him develop spatial skills and inspire and interest in math and science!
GoldieBlox toys also help teach engineering principles (hinges and levers) and builds confidence in problem-solving, so it's totally cool for him to play with them, even if they are marketed towards girls.
Right? Right!
Walmart has a variety of sets available, ranging in price from $19.99 on up. We just may be expanding Timmy's collection this Christmas!
As a participant in the Walmart Moms Program, I've received compensation for my time and efforts in creating this post. All thoughts and opinions are my own.