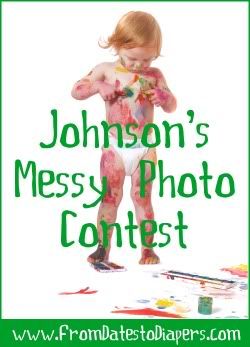 I have had so much fun with the Johnson's Messy Photo Contest. Each week I received some fabulously messy photos of your children's "germiest" moments, with a grand total of 101 entries. Check them out ::
I am so excited to announce Gavin as the Grand Prize winner and the recipient of the Messiest of the Messy award and $1,000!
It became a tight race between Gavin and Noah, but Gavin took the lead at the end and won with just over 2,000 votes! What you can't see in the results below is that there were over 3,500 votes in all! Wow, y'all love the messy photos!
Congratulations to Gavin, and a huge THANK YOU to Johnson's Hand and Face Wipes for sponsoring such a fun contest!
This contest was sponsored by Johnson's Hand and Face Wipes.
Keep Hand and Face Wipes handy for all of your kiddos' messy moments!