As a mom of seven, I know how difficult it is to get a good night's sleep. Trust me, I've had many sleepless nights. But, there is hope! It's even possible to help promote a restful night's sleep for your kiddos. Don't believe me? I challenge you to try my 5 tips to a better night's sleep!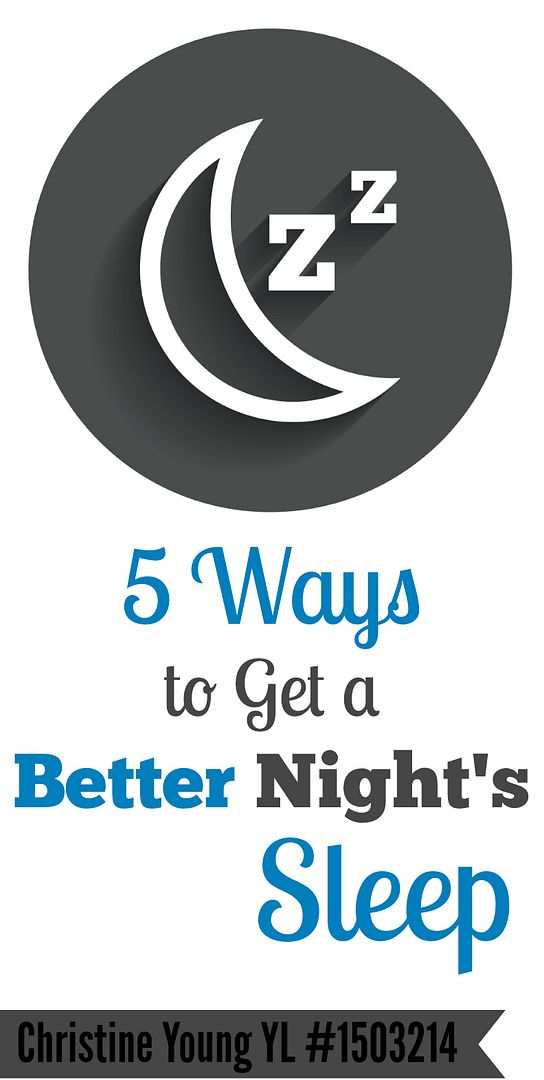 1. Stick to a schedule – Your inner clock thrives on routine. Going to bed at the same time each night will maintain the timing of that internal clock, so  your body knows when to fall asleep and wake up. They say it takes roughly 21 days to develop a habit, so get started tonight!
2. Invest in good pillows – I found this to be incredibly helpful in getting a night of restful sleep. I used to sleep with bunched up down feather pillows, but as I have gotten older, I have noticed that a contoured memory foam pillow is what I need.
3. Relax with essential oils – We use Young Living essential oils daily for all sorts of reasons, but at night we have a very important routine. I diffuse many oils, but my favorites to have infusing the air in the evening are Peace and Calming and Lavender. Ocotea under the tongue is wonderful for tough nights where sleep evades you. And, we like to rub Valor and RutaVaLa on the bottoms of our feet. A few things to note – We use Valor to help keep the room quiet, and RutaVaLa is "stinky," so you will want to plan to put your socks on quickly!
I have just started taking SleepEssence – a capsule that contains four powerful Young Living Therapeutic Grade essential oils that have unique sleep-enhancing properties. It has been wonderful, but I have to be sure that my head can hit the pillow 30 minutes after I take it, or I am literally fighting sleep!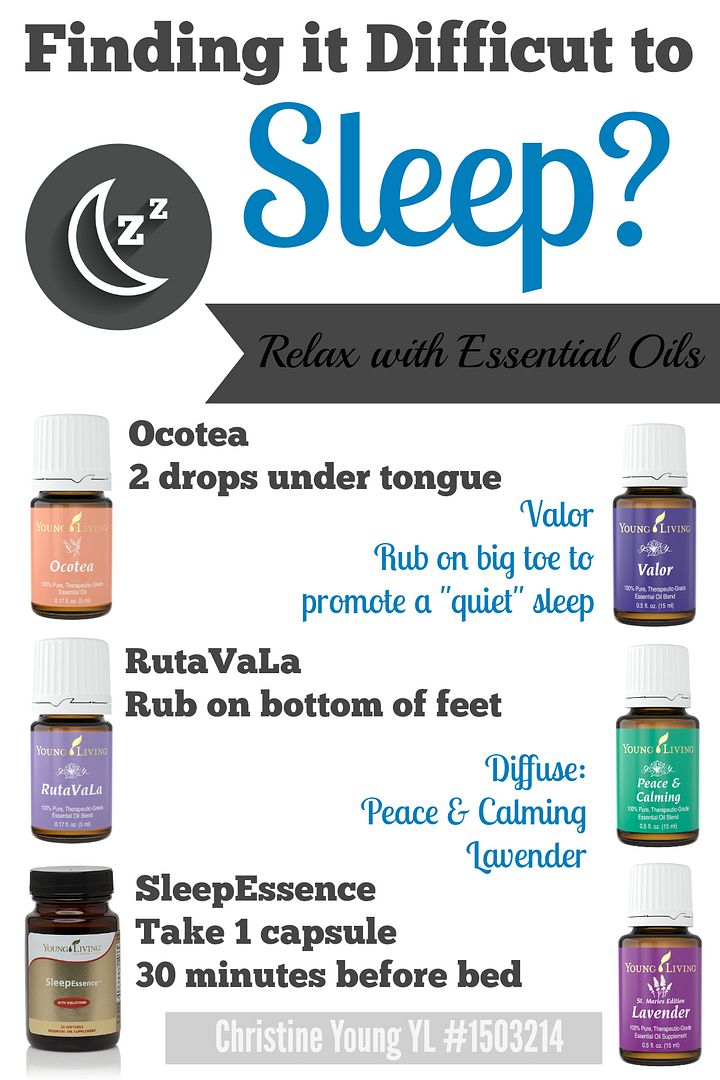 4. Turn down the heat – It has been proven that lower temperatures create the optimal sleeping environment. In fact, it's recommended that you set your thermostat between 65-72 degrees fahrenheit. It's also a good idea that you keep your bedroom quiet and dark.
5. Stay away from technology – Turn off your computer, phones, and even the TV, at least an hour before bedtime. Doing so will allow your body to release melatonin – the body's natural sleep hormone. Also, turning everything off will enable you to focus on winding down for the night, instead of getting distracted by a friend's status update. This is especially important for the kids – put those devices to bed long before they need to fall asleep.
I know it's difficult to believe that anything can help you fall asleep and stay asleep, but making these five things a habit have been huge in changing my nights. I know they can help you, too. Let me know if you try them!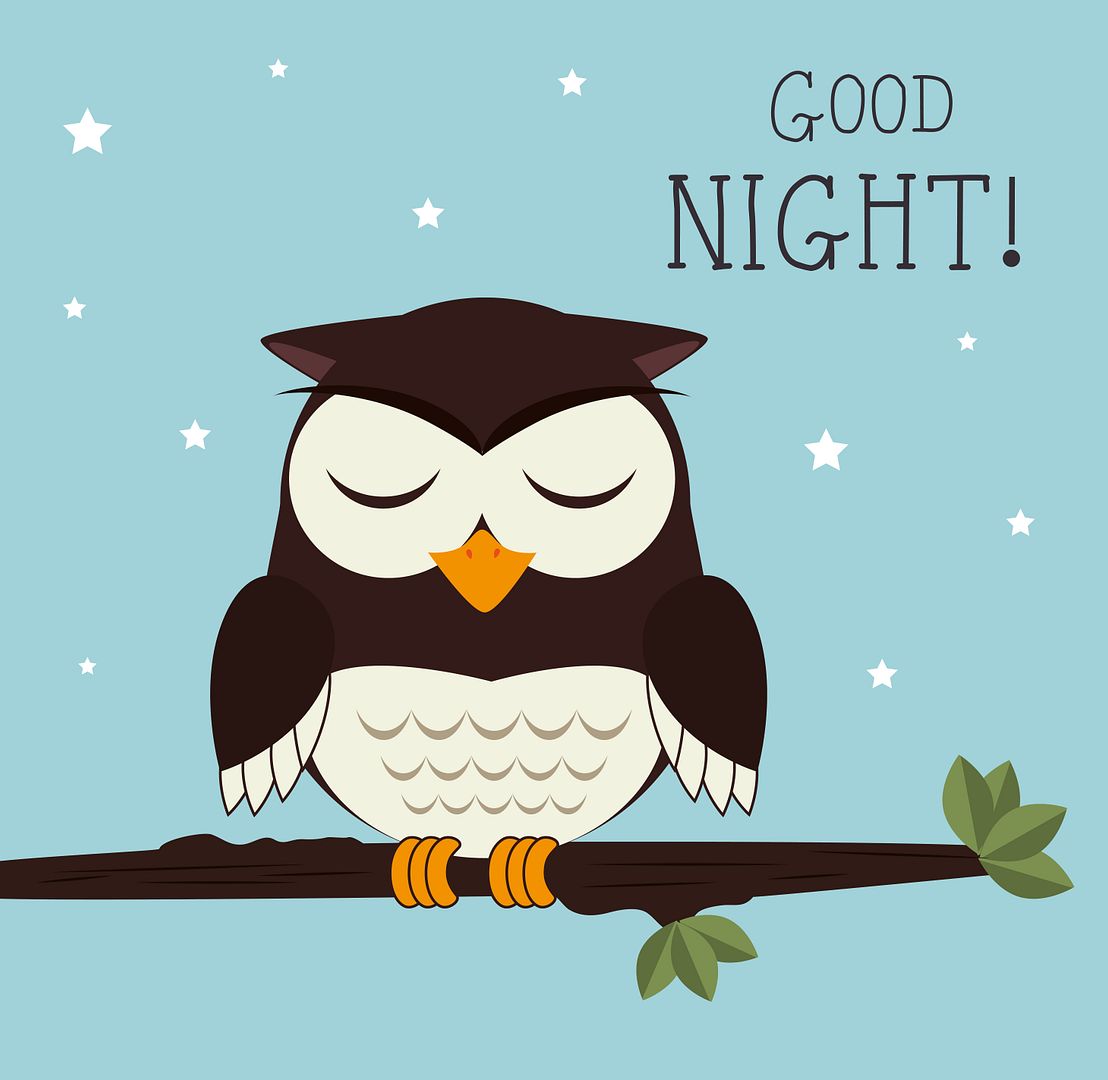 Disclosure: I am a wholesale member with Young Living. I would love to help you discover how to purchase Young Living essential oils at a discounted price. Visit my Young Living page for more info! This post also contains affiliate links.