Every semester the kids get super excited when they see their report cards. Not only are they stoked to receive a great grade for their hard work, but Krispy Kreme will give them a free doughnut of their choice for every A (or equivalent) – up to 6 each!
We happened to pick up the kiddos' free doughnuts on Ben's birthday and were thrilled to discover they were making chocolate doughnut holes. It's always fun to watch the yummy process. Also? As a special treat, Ben was able to pick out a FREE doughnut as a little birthday gift from our friends at Krispy Kreme!
Of course he went for the double chocolate. Yum.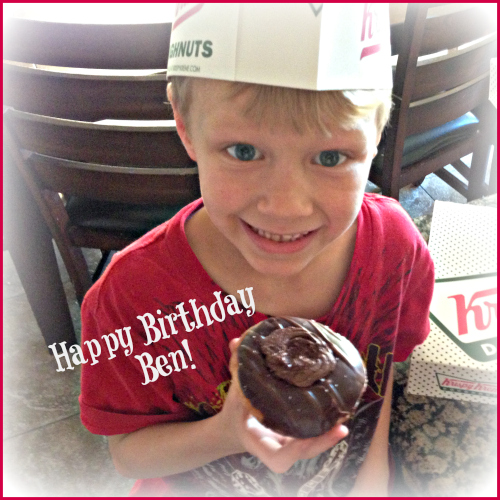 Krispy Kreme Doughnuts are one of our favorite sweet indulgences these days. Especially when they are FREE!