This post has been sponsored by Halos. I have received Halos Mandarins, as well as monetary compensation, to facilitate this post.
We love fresh fruit around here, especially citrus fruit. Lemons, oranges, limes, and grapefruits are all bound to bring a little energy to and freshness to our days inside escaping the cold weather. Halos Mandarin Oranges are some of our favorites, simply because they are easy for the kiddos to peel and eat on their own, any time they crave a snack.
But, there's more we can do with Halos Mandarins then devour their tasty goodness.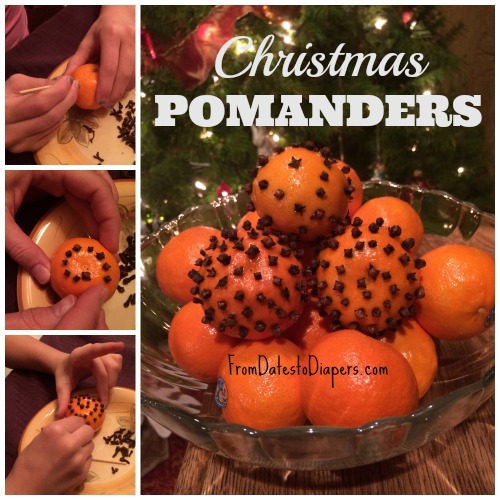 These lovely pomanders are super easy to make. Julia helped me make these beauties. We took each delicious Halos Mandarin and poked holes in a special pattern with a toothpick. We then placed a whole clove in to each hole. Easy peasy, and beautiful when placed in a bowl as decoration.
Fruit is fun! Get your family excited about fresh foods with sweet, healthy reminders all year long and activities they'll love. Check out the FREE HalosFun kids' app on Android or iPhone for more ways to get them cheering about pure goodness. You can learn more about Wonderful Halos on Facebook, Twitter or HalosFun