Sending the kiddos off to school after what seems like a long summer is always bittersweet for me. This year, however, it was especially so. While they were all most certainly ready for the routine that the new school year brought with it, I was a bit nervous to drop them off today and yesterday on their first days. More nervous for some than others, if I'm being completely honest.
As you can imagine, it was especially difficult seeing Julia walk in to a new school, after everything she has had to experience. She carried herself with her normal air of confidence and showed nothing but excitement for a new school year, displaying no signs of anxiousness. I know kids are resilient, but I also know that she still struggles with what happened at the end of last year. I certainly didn't expect her to be anything but herself but she has changed quite a bit. Maybe I wasn't giving her enough credit. Or, perhaps she is just as hopeful as I am that things will be okay this year.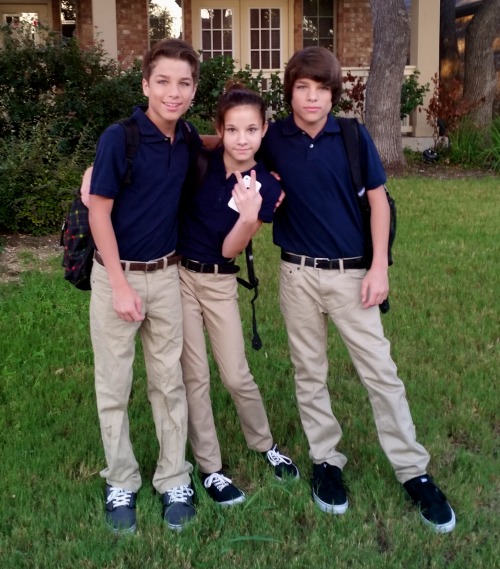 And, then there is Ben. I fear for him in this new school environment. I'm thinking it's because he never has been very expressive, is on the quiet side and tends to get lost in the shuffle, and he struggles a bit in certain academic areas. These all being part of the reason why we kept him home for school until now. Ray, at one point today, mentioned we may be worried for nothing; this may be exactly what he needs. I hope he's right.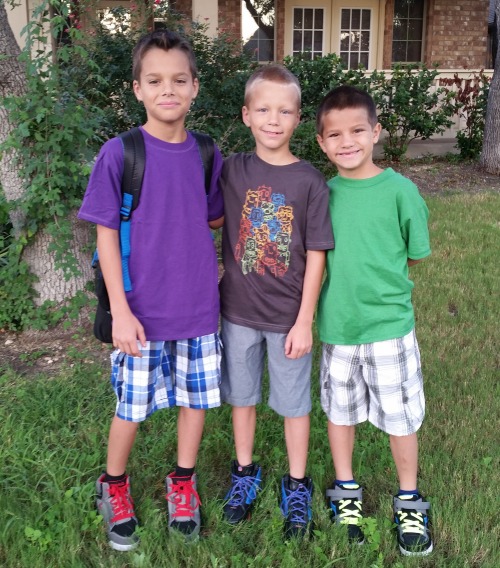 This mama is thankful these first days are over. I'm hopeful for a great year for my babies (who are not really babies much anymore). Here's to a new school year!