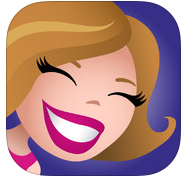 Are you still shopping for Christmas gifts, like I am? Did you know you can do so from the comfort of your couch in your jammies, with your iPod and Catalog Spree?
What's Catalog Spree?
Catalog Spree is the #1 catalog shopping app with more than 350 full-page digital catalogs all in one place! Catalogs from top brands like Best Buy, Forever 21, Gap, Macy's, Target, Toys 'R Us, and more make up the fabulous Gift Center.
You can search by store, category, or by price range, and you can even create your own lists. And, the best part is you can buy directly from the app! The app is free to download on iTunes, so you shouldn't delay – download it today!
Disclosure: I received a gift card to use on Catalog Spree to facilitate this review. All opinions are mine.