Noah – 3
Mommy – 0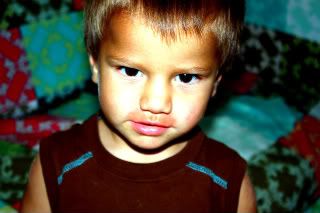 The game lasted only 15 minutes, but after a long day it left Mommy exhausted.

Noah took the lead in the first 5 seconds, by stealing Mommy's patience by picking all of the keys off her brand new computer, leaving one of them completely missing.

Mommy couldn't quite recover…

Only minutes later, Noah scored his second point by overflowing the bathtub, when he turned the water on and joined Mommy as she was organizing the game closet.

Noah then won the game when he dumped the bag of 100 straws on the floor in the pantry. A simple move, and one that would normally not score a point, but Mommy was tired.

Mommy's not a poor sport, but was left in tears after today's game.