Autumn is my absolute favorite time of year. The mouth-watering aroma of baked goods, the crisp Fall air, sweaters and boots, colorful leaves, and early nights. What's not to love?
I also love Thanksgiving and decorating for this Holiday. In fact, I usually pull out my decor on the very first day of Fall. But, this year, I decided to wait a bit so I could invest in a couple of new accent pieces. However, after a trip to Walmart, I was able to update my Fall decor collection with just a few inexpensive items.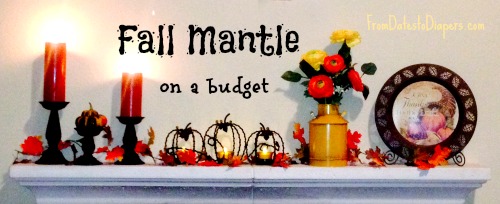 I bought a couple of Apple Pumpkin scented pillar candles to place on my candle holders – you can get some holders just like mine at Walmart.com – some Maple leaf garland, a small tin, and orange and yellow silk flowers. Although you can't see it well in the photos, my favorite new piece, is the Spotted Owl Plug-In Warmer that I found for $10! (The plate was gifted to me years ago, and I bought the Better Homes & Gardens pumpkin votive holder last year at Walmart.)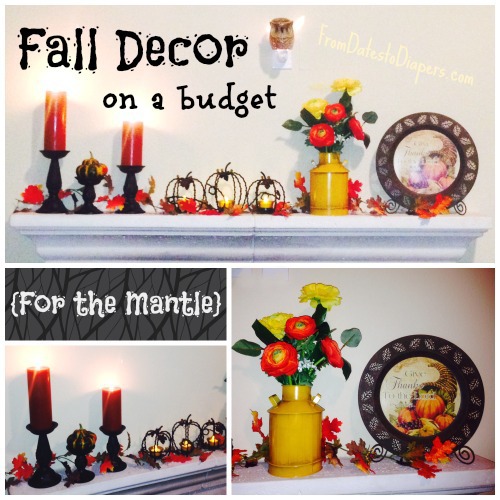 If you've waited to decorate for Fall, wait no longer! You can find everything you need for a beautiful mantle, even on a budget.  I promise.
As a participant in the Walmart Moms Program, I've received compensation for my time and efforts in creating this post. All thoughts and opinions are my own.