Walmart was my one stop shop for changing things up as we move from Summer to Fall! Over the weekend, I shared with you my newest favorite outfit, just in time for Fall. But, I wanted to change my hair color (back to Auburn) and experiment a bit with styling accessories, too.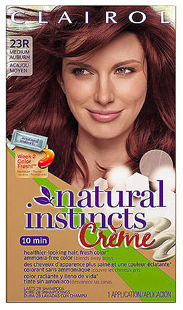 I started off by picking a haircolor kit that would be less damaging to my hair than other at-home dyes have been. I went with Clairol Natural Instints in Medium Auburn. The ammonia-free formula includes Aloe, Vitamin C & Coconut Oil, and delivered a truly radiant color that I am really excited about. It is only a demi-permanent color, so it will only last about 6 weeks, but at $5.92 per kit, I grabbed enough for the next couple of months. (Oh, and being that it's a gentler formula, the treatment time is only 10 minutes!)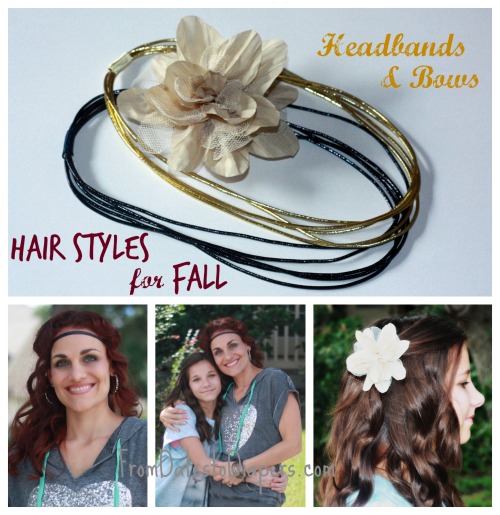 After I colored my hair, Julia and I played around with some sparkly headbands and a flower clip. I still can't decided if wearing a headband on my forehead like this is a hip trend for a mom, or if it makes me look like I am trying too hard to look younger than I am.
What do you think?
Either way, it was a fun change and seemed to go well with my distressed jeans and sparkly top.
I knew that Julz would grab the off-white flower clip, and of course she put it right in her hair! For those of us who rarely do much with our hair, it was fun to experiment with different looks.
As a participant in the Walmart Moms Program, I've received compensation for my time and efforts in creating this post. All thoughts and opinions are my own.