School's out for summer! And thanks to MOO, the leading online print service and gifting resource, parents at their wit's end won't need to fret about how to entertain their kids.
Here are a couple of great ideas to keep your young kiddo's sharp through the entire summer:
Flashy fun with memory cards – Flash cards are a very simple concept – all you need is some memorable photos of family members, and some MOO Postcards. You can put different images on the front of every card, so you can use a whole range of familiar pictures from your child's life, from their school teacher to their favorite toy to the playground near their home.
Learning game- Try and make your own version of the "Alphabet Game" by asking your kids to find items beginning with letters of the alphabet and photograph them holding up their items. You can make your own Alphabet Cards (with a little help from MOO) and turn learning the ABC's into a fun, family game.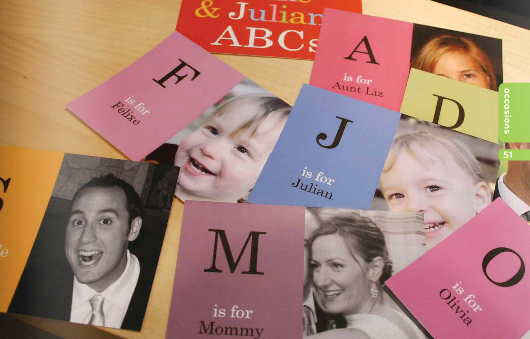 We're also in the middle of Blog Conference Season. With EVO days away (EEK!!), and BlogHer in just a few short weeks, you need to make sure you have plenty of business cards with all of your contact info. I would highly recommend including a photo of yourself on your cards… It's a great way to be sure that all of the new friends you make remember you long after the conference is over!
At MOO there are lots of different styles and sizes from which to choose, so you can have cards made that reflect who you are and what you do.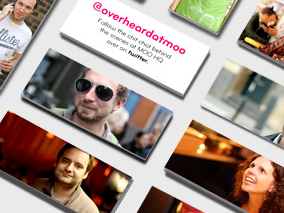 My friends at MOO have given me a discount code to share with you! You can save 15% on your product total (excluding shipping) when you use F9XJBX. (Offer expires August 31, 2012)