Ever since we saw the movie How to Train Your Dragon, Ben has been slightly obsessed with these fire-breathing creatures. It's actually very cute.
Most recently, while spending time with his cousins, he convinced his Aunt Lisa to paint a most impressive dragon on his face. Didn't she do a fabulous job?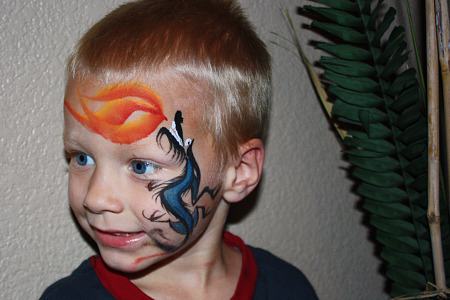 Lisa is available as a face and body painter in the Sacramento area for birthday parties and corporate events. You can view some of her how-to videos on her YouTube channel… She's quite the body artist. You might actually recognize some adorable little faces in her videos.