Don't miss Part One, Part Two, Part Three or Part Four!


Disney's Hollywood Studios

The fourth, and final, park on our tour was Disney's Hollywood Studios, which is almost identical to California Adventure's Hollywood Back Lot. Just imagine it quite a bit bigger and with a super cool Indiana Jones show – that has multiple pyrotechnics so hot you can feel the heat – and a stage in front of Star Tours (it's not in Tomorrowland like California, but it's exactly the same ride) – where Darth Vader fights any kid who has the guts to face him, with coaching from a young Obi-won, of course.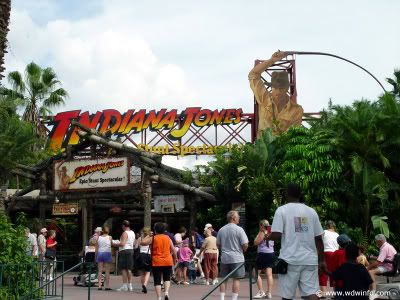 Photo courtesy of www.wdwinfo.com


Disney didn't forget the Tower of Terror, quite possibly the coolest ride, over all. But it's on the opposite side of the park as compared to California Adventure. And they have parades every 15 minutes, it seems, which is a great time to get into short lines while everyone is distracted.

Of all the parks in Walt Disney World, we spent the least amount of time at Hollywood Studios. Maybe that's because the real Hollywood is right here in California. And there is nothing quite like the real deal!

Up next :: Final Thoughts