We had the extreme privilege of being special guests at the Disney on Ice "Let's Celebrate!" show. Boy, did we have fun!
It was one colossal party on ice, with all of our favorite Disney friends! We saw Mickey Mouse and Minnie Mouse as they celebrated a Very Merry Unbirthday Party, with Alice and the Mad Hatter. Noah laughed and laughed as he saw the Mad Hatter's hat being passed around and around!
The kids, all over the stadium, went wild when it was time for Woody, Jessie and Buzz Lightyear to grace the stage! But, my favorite was the Hawaiian luau with Lilo & Stitch. While I have never seen Lilo and Stitch, there is just something that draws me to this extremely fun celebration.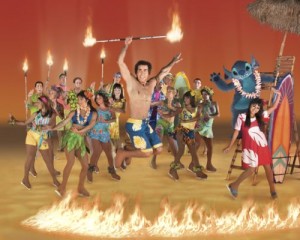 Seeing all of these fabulous celebrations and festivals from around the globe was entertaining for both the kiddos and us adults, alike. The twins even had a good time… they were our live running commentary on the show!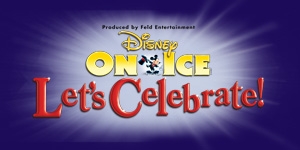 Be sure you join the party when this spectacular ice show visits your hometown!
In fact, don't miss it here in Sacramento – the show will be here through Monday. Ticket prices are $14, $17, $23, $40 (VIP), $65 (Front Row). You can find them at www.ticketmaster.com, ARCO Arena Box Office or call 800-745-3000.
A special discount is available for all From Dates to Diapers' friends! Save $7 on tickets when you use code MICKEY upon checkout.
We received tickets in exchange for this post. All opinions are mine.